Erik Brynjolfsson
Schussel Family Professor of Management Science
Professor of Information Technology
Director, The MIT Initiative on the Digital Economy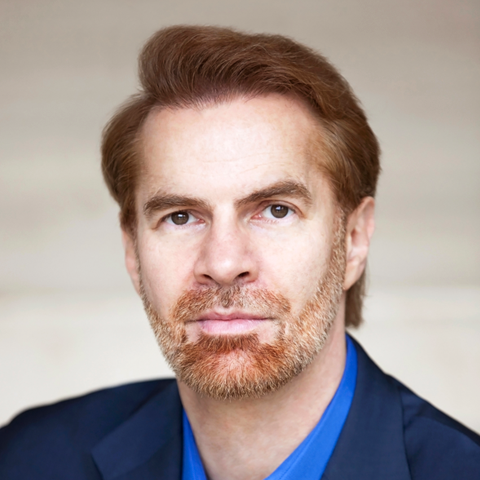 Erik Brynjolfsson is the Director of the MIT Initiative on the Digital Economy and the Schussel Family Professor of Management Science, a Professor of Information Technology, at the MIT Sloan School of Management.
Brynjolfsson's research examines the effects of information technologies on business strategy, productivity and performance, Internet commerce, pricing models and intangible assets. Brynjolfsson is the co-author of the award-winning Race Against the Machine: How the Digital Revolution is Accelerating Innovation, Driving Productivity and Irreversibly Transformation Employment and the Economy, as well as Big Data: the Management Revolution. See http://digital.mit.edu/erik.
Brynjolfsson holds an AB in applied mathematics from Harvard College, an SM in decision sciences from Harvard University, and a PhD in managerial economics from MIT.
General Expertise: Applied economics; Applied microeconomics; Artificial intelligence; Big data; Business intelligence; Business school; CEO compensation; Cloud computing; Competitive strategy; Computers; Crowdsourcing; Data assets; Data mining; Digital economy; Digitalization; Digitization; Dot-com; eBusiness; eBusiness; eCommerce; eCommerce; Economics; Economy; Electronic commerce; Electronic media; Electronic publishing; Enterprise information systems; Executive compensation; Future of work; Google; Information systems; Information technology; Innovation; Intellectual property; Internet; Job creation; Job creation; Labor market policy; Managerial economics; Microeconomics; Minimum wage; Mobile computing; MOOCs; MOOCs; Neural networks; Offshoring; Offshoring; Online feedback mechanisms; Online shopping; Open innovation; Political economy; Predictive analytics; Predictive analytics; Pricing; Privacy issues; Robotics; Robots; Sales force automation; Sharing economy; Sociotechnical system; Strategy; Technological innovation; Technological innovation; Technology; Unemployment; Unemployment; World Wide Web
For more background on this faculty member's research and academic initiatives, please visit the MIT Sloan faculty directory.
Contact Information
Office: E62-414
Tel: (617) 253-4319
Fax: (617) 258-7579
E-mail: erikb@mit.edu
Support Staff
Susan Young
Tel: (617) 324-7328
E-mail: susany@mit.edu
---