Henry Weil
Senior Lecturer, Technological Innovation, Entrepreneurship, and Strategic Management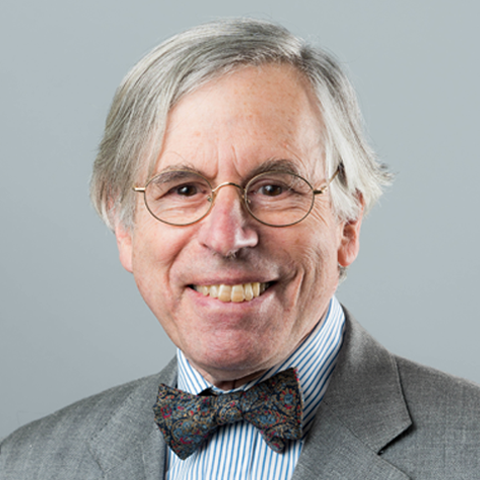 Henry Weil is a Senior Lecturer of Technological Innovation, Entrepreneurship, and Strategic Management at the MIT Sloan School of Management.
Weil served as president and chief executive officer of Cambridge-based management consulting firm Pugh-Roberts Associates before bringing his considerable knowledge of corporate strategy in technology industries to MIT Sloan. He is particularly expert in telecommunications, financial services, transportation, energy, and the media. His research delves into the effects of management policies, technological developments, industry structure, and regulation on corporate competitiveness and market behavior. Weil is currently looking at the commoditization of air transportation, telecommunications services, and refined petroleum products. He uses computer simulation modeling to analyze the dynamics of market development, competition, and long-term profitability.
Weil holds an SB and an SM in management from MIT.
General Expertise: Aircraft / Aviation; Airlines; Alliances; Asia; Banking; Banking management; Bermuda; Business process modeling; Capital budgeting; China; Competition; Competitive strategy; Computer industry; Consumer behavior; Convergence; Corporate strategy and policy; Credit cards; Customer relationships and CRM; Customer service; Data acquisition; Digitization; Dot-com bubble bust; E-commerce; Electronic media; Emerging businesses; Emerging markets; Energy; Entrepreneurial management; Entrepreneurship / New ventures; Ethanol; Europe; European Union; Financial services; France; Globalization; Hong Kong; Industrial economics; Information technology; Innovation; International corporate strategy; International management; Internet telephony; Lead users; Management of technology; Marketing strategy; Media; Microeconomics; Mobile computing; New ventures; Nonlinear dynamics; Oil; Online banking; Online media; Pharmaceutical; Pricing; Research and development; Retirement planning; Singapore; Startup; Startups; Strategic management; Strategic planning; System dynamics; Taiwan; Technological innovation; Technology strategy; Technology transfer; Trust-based marketing; Wi-Fi; Wireless communication
For more background on this faculty member's research and academic initiatives, please visit the MIT Sloan faculty directory.
Contact Information
Office: E62-423
Tel: (617) 258-6101
Fax: (617) 253-2660
E-mail: hbweil@mit.edu
Support Staff
Jessica L. Anderson
Tel: (617) 253-6679
E-mail: jland@mit.edu
---
Latest News