John Carrier
Senior Lecturer, System Dynamics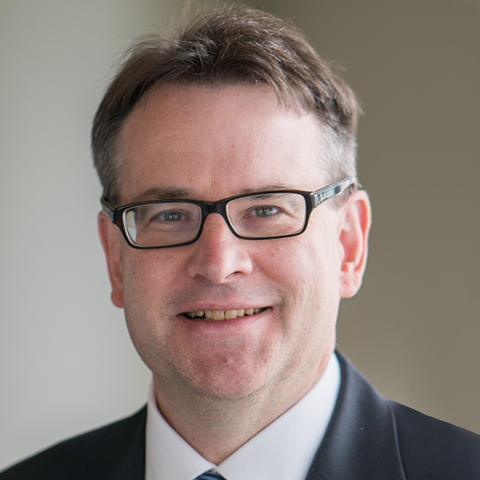 John Carrier is a Senior Lecturer of System Dynamics at the MIT Sloan School of Management.
Carrier instructs senior managers on improving manufacturing and business processes and serves as an on-site coach in support of projects. His research focuses on strategic marketing and new business development in high technology, specialty chemicals, and service segments. Carrier has more than 15 years of experience in a variety of corporate, entrepreneurial, and consulting environments. Since 2006, he has worked with Arsenal Capital Partners as director of Six Sigma, where he is responsible for increasing portfolio company valuation by adapting and applying Six Sigma techniques to midsize companies. Carrier also handles due diligence, post-merger integrations, and financial analysis and improvement. Prior to joining Arsenal Capital Partners, he was employed by Grace Construction Products; Bain & Company, Inc.; and SuperCool LLC.
Carrier holds a BS in chemical engineering from the University of Michigan, a PhD in chemical engineering from MIT, and an MBA from Harvard Business School.
General Expertise: Action learning; Applied probability; Automotive industry; Bankruptcy; Business education; Business process modeling; Business process modeling; Business process modeling; Business transformation; Canada; Case studies; Change management; Competitive strategy; Crisis management; Data analytics; Education; Employee motivation; Energy; Europe; Executive education; Executive education; Experimental design; Family business; Fracking; Gas; Healthcare delivery; Healthcare industry; Healthcare operations management; Hospital operations management; Hostile work environment; Hydraulic fracturing; Industrial organization; Industrial relations; Industrial relations; Innovation; Innovation management; Innovative thinking; Inventory; Italy; Job creation; Leadership; Leadership; Logistics; Management education; Managerial change; Managerial vision; Managing change; Managing change; Manufacturing education; Manufacturing management; Manufacturing systems; Mexico; MOOCs; MOOCs; Natural gas; Non-linear dynamics; Nonlinear dynamics; Oil; Oil industry; Online education; Online education; Online feedback mechanisms; Open innovation; Operations management; Operations research; Optimal control; Organizational behavior; Organizational culture; Predictive analytics; Private equity; Probability; Process control; Product innovation; Production; Productivity; Project management; Quality; Research and development; Russia; Sampling; Sociotechnical system; Startups / Start-ups; Statistics; Supply chain management; Sustainability; System dynamics; System dynamics; Teams; Total Quality Management (TQM); Training; Training programs; Turnaround; United Kingdom; United States; Virtual teams and organizations
For more background on this faculty member's research and academic initiatives, please visit the MIT Sloan faculty directory.