Donald Rosenfield
Senior Lecturer, Operations Management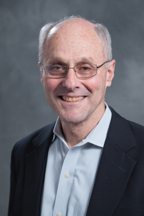 Donald Rosenfield is a Senior Lecturer in Operations Management. He served as the Leaders for Global Operations Program Director from its inception in 1988 until 2014.
Rosenfield focuses on operations management and strategy. His specific areas of interest include supply chain management, logistics planning and strategy, and globalization. He explores how these areas of activity work together for competitive advantage. Rosenfield also investigates facility location, management of global facilities networks, and management of logistics supply chains across multiple organizations. Some particular issues include what types of locations and strategies companies follow in developing global strategies and entering new markets.
Rosenfield holds an SB in mathematics and an SM in operations research and electrical engineering from MIT and a PhD in operations research from Stanford University.
General Expertise: Automotive industry; Competitive strategy; Disaster recovery; Facility location; Inventory; Logistics; Manufacturing education; Manufacturing management; Manufacturing systems; Operations management; Operations research; Supply chain management
For more background on this faculty member's research and academic initiatives, please visit the MIT Sloan faculty directory.