Henry Jacoby
William F. Pounds Professor of Management Emeritus
Professor, Applied Economics, Emeritus
Center for Energy and Environmental Policy Research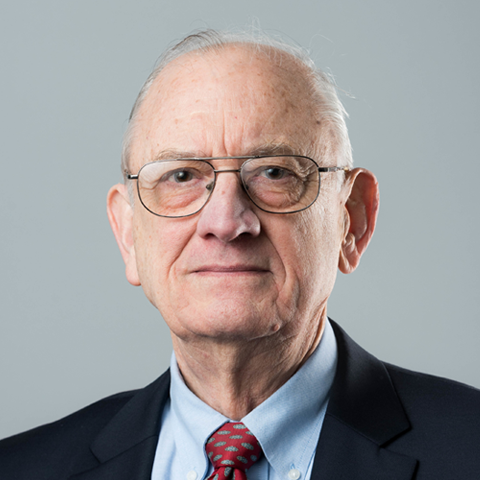 Henry D. Jacoby is the William F. Pounds Professor of Management, Emeritus in the MIT Sloan School of Management.

He is the former Co-Director of the MIT Joint Program on the Science and Policy of Global Change, which focuses on the integration of the natural and social sciences and policy analysis applied to the threat of global climate change. Jacoby oversees the design and application of the social science component of the Joint Program's research on anthropogenic climate change and its social and environmental consequences; he helps lead MIT's research and analysis of national climate policies and the structure of the international climate regime.

Jacoby has been Director of the Harvard Environmental Systems Program, Director of the MIT Center for Energy and Environmental Policy Research, Associate Director of the MIT Energy Laboratory, and Chair of the MIT Faculty. He has made extensive contributions to the study of economics, policy and management in the areas of energy, natural resources, and environment, writing widely on these topics including seven books. He currently serves on a National Academies Committee to Advise the U.S. Global Change Research Program and as a convening lead author on the U.S. National Climate Assessment.

Jacoby holds a BS in mechanical engineering from the University of Texas at Austin, and a PhD in economics from Harvard University, where he also served on the faculties of the Department of Economics and the Kennedy School of Government.
General Expertise: Climate change; Climate policy; Energy; Energy economics; Environmental economics; Environmental policy; Global climate change; Global warming
For more background on this faculty member's research and academic initiatives, please visit the MIT Sloan faculty directory.
Contact Information
Office: E19-429H
Tel: (617) 253-6609
Fax: (617) 253-9845
E-mail: hjacoby@mit.edu
Support Staff
Fannie Barnes
Tel: (617) 258-8618
E-mail: fbarnes@mit.edu
---