Howard Anderson
Bill Porter (1967) Distinguished Senior Lecturer of Entrepreneurship
Senior Lecturer, Martin Trust Center for MIT Entrepreneurship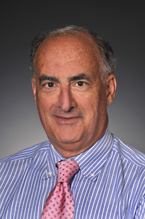 Howard Anderson is the Bill Porter (1967) Distinguished Senior Lecturer of Entrepreneurship at the MIT Sloan School of Management and a Senior Lecturer in the Martin Trust Center for MIT Entrepreneurship.
He teaches 15.390 New Enterprises, 15.398 Companies at the Crossroads, 15.386 Managing in Adversity, and 15.387 High Technology Sales and Sales Management. Anderson is the founder of The Yankee Group and the co-founder of Battery Venture Capital. He sits on several high technology boards in the communications, computing, and advanced materials industries.
Anderson was recently voted one of the top 25 people in the communications industry by Network World. His commentary often can be read in such publications as The Wall Street Journal, Forbes Magazine, and Technology Investor.
Anderson holds a BA from the University of Pennsylvania and an MBA from Harvard University.
General Expertise: $100K Entrepreneurship competition; Communication; Elevator pitch; Entrepreneurship / New ventures; High technology; High technology companies; Internet; Silicon Valley; Startups; Telecommunications; Venture capital
For more background on this faculty member's research and academic initiatives, please visit the MIT Sloan faculty directory.