Nittai Bergman
Nanyang Technological University Professor
Associate Professor of Finance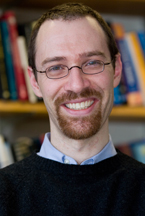 Nittai Bergman is the Nanyang Technological University Professor and an Associate Professor of Finance at the MIT Sloan School of Management.
Bergman's research interests are in the fields of corporate governance, financial contracting, and behavioral corporate finance. His work focuses on the ways in which financial frictions driven by agency costs impede the ability of firms to raise capital, the methods firms use to alleviate these frictions, and the real effects implied by the residual frictions. Recent studies deal with the determinants of corporate financial contract renegotiation and the real effects of investor protection on investment and technology adoption decisions.
Bergman holds a BSc in mathematics from Hebrew University and a PhD in economics from Harvard University.
General Expertise: Banking; Bankruptcy; Capital budgeting; Corporate finance; Liquidity
For more background on this faculty member's research and academic initiatives, please visit the MIT Sloan faculty directory.