Reining Petacchi
Assistant Professor of Accounting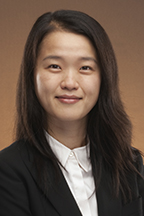 Reining Petacchi is an Assistant Professor in the Economics, Finance, and Accounting Area of MIT's Sloan School of Management.
Her research interests include disclosure decisions, economic consequences of regulations, and accounting choices, particularly the accounting choices of governmental entities.
Petacchi holds a BBA from National Taiwan University, an Master of Accounting from the University of Michigan, and a PhD in Accounting and MIS from the Ohio State University.
General Expertise: Asia; Debt Contracts; Debt Contracts; Domestic; Financial Regulation; Governmental; International; Regulation
For more background on this faculty member's research and academic initiatives, please visit the MIT Sloan faculty directory.