Reining Petacchi
Assistant Professor of Accounting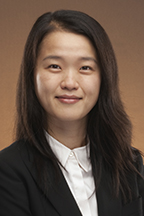 Rei-Ning Chen is an Assistant Professor of Accounting at the MIT Sloan School of Management.
Her research focuses on accounting information, corporate disclosure behavior, and the economic effects of regulations. She has investigated how Regulation Fair Disclosure affects the capital structures of companies, and has studied the role of creditors in corporate risk management activities. Her recent work on the comment letters of the Securities and Exchange Commission (SEC) provides insights into the impact of the SEC's oversight on the capital market information environment.
Chen holds a BBA from the National Taiwan University, an MA from the University of Michigan-Ann Arbor, and a PhD from Ohio State University.
General Expertise: Asia; Debt Contracts; Debt Contracts; Domestic; Financial Regulation; Governmental; International; Regulation
For more background on this faculty member's research and academic initiatives, please visit the MIT Sloan faculty directory.