Heikki Rantakari
Visiting Assistant Professor of Applied Economics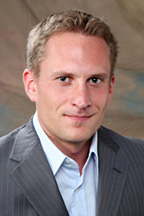 Heikki Rantakari is a Visiting Assistant Professor of Applied Economics at the MIT Sloan School of Management.
His research interests are in applied microeconomic theory and organizational economics. He is particularly interested in models of decision-making in organizations and organizational structures.
Rantakari holds a BSc in economics from LSE and a PhD in economics from MIT.
For more background on this faculty member's research and academic initiatives, please visit the MIT Sloan faculty directory.