Erin Johnson
Assistant Professor of Applied Economics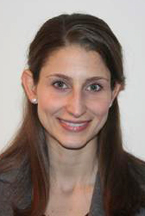 Erin Johnson is an Assistant Professor of Applied Economics at the MIT Sloan School of Management.
An applied microeconomist, her research focuses on the economics of healthcare. Johnson is particularly interested in labor market issues in healthcare and recently studied the role of market learning in the referral relationship. She is currently studying physician report cards, physician incentives, and skill diffusion in healthcare. Prior to MIT Sloan, she worked at the Boston Consulting Group.
Johnson holds a PhD in economics from the University of California, Berkeley.
General Expertise: Applied economics; Applied microeconomics; Healthcare delivery; Healthcare industry; Medicaid; Medical decision making; Medicare; Signaling
For more background on this faculty member's research and academic initiatives, please visit the MIT Sloan faculty directory.
Contact Information
Office: E62-523
Tel: (617) 715-4836
Fax: (617) 258-6786
E-mail: erinmj@mit.edu
Support Staff
John Tracey-Ursprung
Tel: (617) 253-8318
E-mail: jtracey@mit.edu
---