Caroline Flammer
Lecturer in Global Economics and Management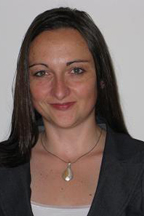 Caroline Flammer is a Lecturer in Global Economics and Management at the MIT Sloan School of Management.
Before joining the MIT Sloan faculty, she worked as an assistant professor at Kean University and was a visiting professor at IAE Business School in Argentina. Flammer's research interests are in the fields of corporate social responsibility, microfinance, and development economics. Her current research projects include studies on the impact of microfinance on the economic and social performance of developing countries, as well as studies on the relationship between shareholder value and corporate social responsibility.
Flammer holds a PhD in economics from the University of St. Gallen and also studied at New York University and the University of Zurich.
For more background on this faculty member's research and academic initiatives, please visit the MIT Sloan faculty directory.