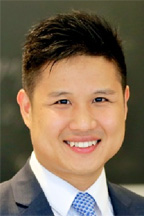 Andy Yap is a Lecturer at the MIT Sloan School of Management.

Yap's research focuses on how power and social hierarchy affect four important organizational outcomes: (1) unethical behavior, (2) stress and subjective well-being, (3) prosocial behavior, and (4) social and person perception. His work has important implications for how our everyday working environments and organizations can be structured to promote healthy, honest, and socially responsible behavior. Yap applies an interdisciplinary approach in his work: he borrows theory and method liberally from social and organizational psychology, behavioral economics, psychophysiology, neuroendocrinology, and organizational field research.

Yap's research has been published in leading academic journals including PsychologicalScience, Proceedings of the National Academy of Sciences,the Journal of Experimental Social Psychology, and the Personality and Social Psychology Bulletin. His work has been featured across a range of media outlets such as The New York Times, TIME, The Wall Street Journal, CNN, The Atlantic, Financial Times, and National Public Radio. Yap has received the American Psychological Association Early Graduate Student Researcher Award, and the Donald C. Hambrick Award from Columbia Business School.

He holds a BSSc with Honors in psychology from the National University of Singapore, and an MPhil and a PhD in management from Columbia Business School.

Web Site: http://www.andyjyap.com
For more background on this faculty member's research and academic initiatives, please visit the MIT Sloan faculty directory.