Saman Majd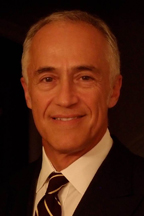 Saman Majd was Vice Chairman of Deutsche Asset Management when he retired from Deutsche Bank at the end of 2001. Prior to that, he was Global Head of Derivatives & Fixed Income Government Bond Trading in the Global Markets Division. Before joining Deutsche Bank in 1995, he was Managing Director at Salomon Brothers, responsible for derivatives in North America.
Saman Majd has a degree in Physics from Oxford University and a PhD in Finance from MIT. He was Assistant Professor of Finance at the Wharton Business School of the University of Pennsylvania for two years, and at the School of Management at Yale University for one year before joining Salomon Brothers in 1987.
Majd was a member of the Dean's Advisory council at MIT Sloan School for eight years and is a member of the school's North America Exectutive Board. He also is a member of Sloan's Finance Group Advisory Board where he chairs the Curriculum Subcommittee. Other activities include membership of the Advisory Committee for the Math Finance Program at NYU Courant.
For more background on this faculty member's research and academic initiatives, please visit the MIT Sloan faculty directory.