Alberto Cavallo
Cecil and Ida Green Career Development Professor
Assistant Professor of Applied Economics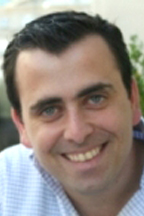 Alberto Cavallo is the Cecil and Ida Green Career Development Professor and an Assistant Professor of Applied Economics at the MIT Sloan School of Management.
His research focuses on the micro behavior of prices and its implications for macro models and policies. Cavallo's empirical work is based on the use of scraped data obtained from online retailers across the world. He co-founded the Billion Prices Project at MIT Sloan, which collects daily data from over 400 retailers in more than 50 countries. Cavallo also manages InflacionVerdadera.com, a website that provides daily inflation statistics for Argentina. Prior to MIT Sloan, he worked for McKinsey & Company and was a founder of Dineromail, a leading online payments provider in Latin America.
Cavallo holds a BS from Universidad de San Andrés in Argentina, an MBA from the MIT Sloan School of Management, and a PhD from Harvard University.
General Expertise: Applied economics; Big data; Central banks; Data analysis; Data analytics; Data management; Data mining; Deflation; Developing countries; Developing countries, economics; Economic crisis; Emerging markets; Exchange rates; Federal Reserve; Global economics; Inflation; International economics; Macroeconomics; Monetary economics; Monetary policy; Online shopping; Pricing; Pricing; Statistics
For more background on this faculty member's research and academic initiatives, please visit the MIT Sloan faculty directory.
Contact Information
Office: E62-512
Tel: (617) 715-4837
Fax: (617) 258-6786
E-mail: afc@mit.edu
Support Staff
Krysta Harmon
Tel: (617) 253-8959
E-mail: harmon_k@mit.edu