Ofer Sharone
Mitsubishi Career Development Professor
Assistant Professor of Work and Employment Research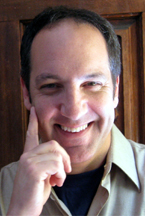 Ofer Sharone is the Mitsubishi Career Development Professor and an Assistant Professor in the Institute for Work and Employment Research (IWER) at the MIT Sloan School of Management.
Sharone's research examines the interplay between varied labor market and workplace institutions, on the one hand, and workers' practices and experiences, on the other hand. His studies are primarily cross-national comparisons and utilize in-depth interviews and participant observations. Sharone's current research compares the effects of different labor market institutions on the experiences of unemployed white-collar job seekers in Israel and the United States. His teaching interests include the sociology of work, economic sociology, negotiations, and social theory. He has practiced international law in San Francisco and Japan.
Sharone holds a BA in economics from the University of Illinois; a PhD in sociology from the University of California, Berkeley; and a JD from Harvard Law School.
General Expertise: Career development; Changing workforce; Conflict resolution; Discrimination; Downsizing; Hiring; Labor market policy; LinkedIn; Recruitment; Sociology; Talent management; Unemployment
For more background on this faculty member's research and academic initiatives, please visit the MIT Sloan faculty directory.
Contact Information
Office: E62-340
Tel: (617) 253-7483
Fax: (617) 253-2660
E-mail: osharone@mit.edu
Support Staff
Katherine Bertman
Tel: (617) 253-8515
E-mail: kbertman@mit.edu