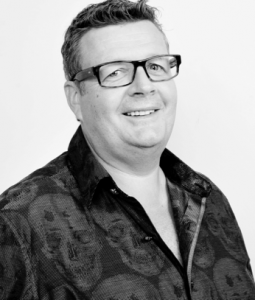 When the International Olympic Committee settled on Vancouver for the 2010 games, Bruce Dewar, MOT '92, wanted to make sure the region could survive it. Host cities have suffered devastating economic fallout, and Dewar was determined that the Vancouver Games would give back to the community as much as it reaped.
As CEO of 2010 Legacies Now, he developed and supported projects to help British Columbia leverage the games to strengthen local communities—an effort that the International Olympic Committee has lauded as best practice. Today, seven years after the event, Dewar is still tapping the impact of the Games. In 2011 he launched a venture philanthropy organization called LIFT Philanthropy Partners that grew out of the new enterprise climate generated by the Olympic Games.
LIFT invests in building the capacity, sustainability, and impact of charities, nonprofits, and social enterprises working to remove barriers to health, education, and employment for vulnerable Canadians. Dewar, who is president and CEO, says that LIFT is improving the fabric of society. "We're building self-sufficiency. We're building confidence. We're building support networks."
Fueling a new-enterprise climate
The LIFT model, Dewar explains, seeks out successful, committed pro bono partners in private industry to offer mentorship and advice to struggling small businesses, partners who want to contribute to a healthier society. He points to a social enterprise that distributes used furniture and household goods to people transitioning out of homelessness. "They were running out of warehouse space and were looking to secure a larger, more expensive space. We introduced them to a warehouse design expert from private industry, and they were able to redesign their storage area economically to fit a greater amount of inventory."
The key, Dewar says, is to make partners smarter, more strategic, and more self-sufficient. After revamping the warehouse space, he reports, the operation increased its efficiency by 40% and saw a record-breaking profit. "For a social enterprise, that means more dollars are now going to the bottom line, and they've been able to bring on new 'social hires'—employees with some barrier to employment. These positions are often first steps for individuals who have limited skills or work experience. The positions are an opportunity to develop skills they can then build on and move up with—eventually passing that warehouse job on to someone else who is unemployed.