Diversity
Standing With Our Black and Asian Communities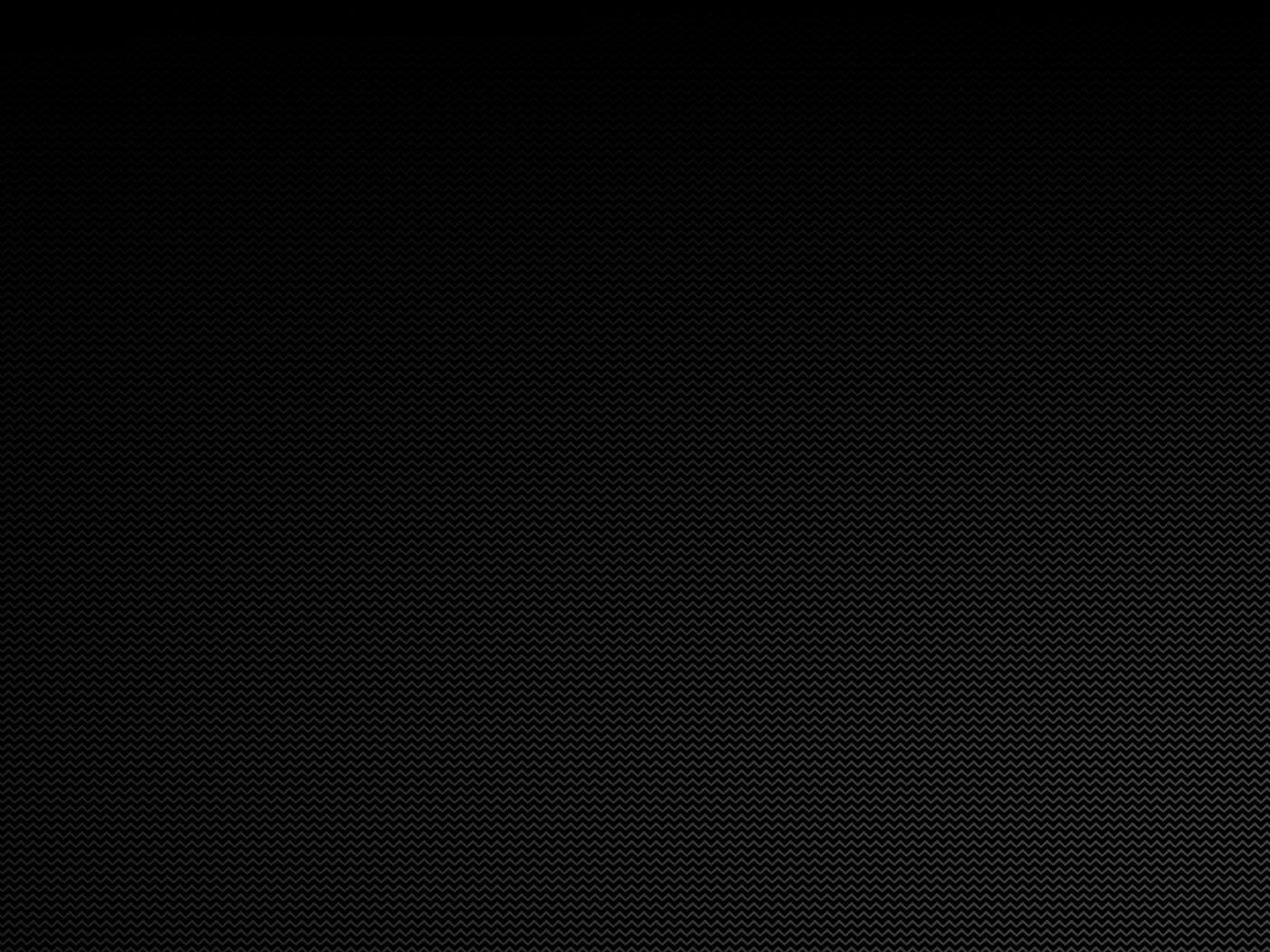 A Letter to the MIT Sloan Community from Dean Schmittlein
 We write to reassure you that the MIT Sloan community is not only mourning. And we are not only waiting for the day when enough is finally enough. We are continuing to take action to strengthen diversity and inclusion at MIT Sloan in the following tangible ways:

We are educating ourselves and each other about systemic racism and white privilege.
We have reached out to students, faculty, staff, and alumni to gather feedback on how to support diversity, equity, and inclusion across our community, including through the feedback from last winter's staff focus groups with IBIS, a diversity consulting firm.
We are working with our faculty to increase diverse representation in our coursework.
We are exploring mechanisms to expand the pipeline of diverse candidates for our academic programs and for our faculty.
We are engaged in the process of hiring a Director, Diversity, Equity, and Inclusion to support and accelerate our work in this area.
We are partnering with MIT on a strategic DEI plan that will impact the entire Institute.

We are proud of this work – and we acknowledge there is much more to be done.

People across the United States and around the globe are raising their voices in protest. The courage this requires, the relentless effort it takes, the resilient spirit it tests—these are an inspiration. At MIT Sloan, we stand in solidarity in the fight against injustice.

As we all prepare to begin the new semester, we invite you to join us in this work. Know that each one of you is welcome here, and a valued member of our community. We look forward to working with you today and every day to end systemic racism and make MIT Sloan—and the world—a better place.

In solidarity,

David Schmittlein · John C Head III Dean
Ray Reagans · Associate Dean for Diversity, Equity, and Inclusion
Fiona E. Murray · Associate Dean for Innovation and Inclusion 

As I shared in my message two weeks ago, MIT Sloan is taking concrete steps forward to continue to build a diverse and inclusive community at the school. Today, I write following President Reif's email to reiterate that we at MIT Sloan share MIT's commitment to eliminating systemic racism. I hope and anticipate that many students, staff, and faculty will participate in these efforts at the Institute level and at MIT Sloan.

As a school, we have already moved our work forward in several important ways:

MIT Sloan has committed $5 million in new endowed funds to establish the MIT Sloan Endowment for Diversity, Equity, and Inclusion. Over the next two years, the school will match all endowed gifts for fellowship aid to expand diversity within our student population, to support diversity and inclusion in our curricular and community-building efforts, and to help fund at least one staff position in the areas of diversity, equity, and inclusion. I am happy to report that, through this match and combined with the $5 million commitment from MIT Sloan, we already have $6 million total in endowed assets. This new funding builds on previous gifts given to foster diversity at MIT Sloan.
Related to the establishment of this new endowment, I am pleased to announce that we are launching a search for a Director, Diversity, Equity, and Inclusion. This search will be led by Associate Deans Ray Reagans and Fiona Murray, in partnership with Kelly Imberman, Executive Director of Human Resources. They are currently interviewing search firms and crafting the job description. We will select the search firm and begin the search by the end of July. If you know of possible candidates, please share their information with Ray, Fiona, and Kelly.
Additionally, Ray and Fiona have begun the process of considering how the school can expand its faculty and student pipeline to include a wider range of diverse candidates. This week they met with INFORMS, the leading international association for operations research and analytics professionals, about faculty pipeline development. Further, they have begun outreach to our peer schools. Faculty diversity stems from our and our peer schools' ability to attract diverse candidates to our PhD programs, making collaboration critical to the pipeline development process.
For our masters' degree programs, Ray and Fiona have partnered with the MIT Sloan Admissions Office to review the pipelines for our programs and to support that team in their efforts to expand the diversity of our student body. Additionally, the Black Business Students Association, the Hispanic Business Club, and the Africa Business Club have, in consultation with Ray and Fiona, shared perspectives on the potential concerns of prospective students from underrepresented populations with the hope of creating an admissions process that addresses and ameliorates those concerns and ultimately encourages those students to apply and, upon admission, choose to join our community. I know Ray and Fiona look forward to sharing ongoing updates on these efforts.

My hope is that, even in this time of crisis and uncertainty, we will maintain the momentum of the past several months to build a more inclusive and diverse MIT Sloan. As I hope the commitments above indicate, we will not let our energy for this work wane. Many of you have provided thoughtful feedback, suggestions, and responses to the work done to date, and offered creative ideas for moving these important efforts forward. As always, your engagement is not only welcome but crucial. True to its mission, the MIT Sloan community is taking action to make change for the better both here in Cambridge and around the world.
Thanks to each of you for joining us in the critically important work of abolishing systemic racism.

David Schmittlein | John C Head III Dean

During these trying times, I am reaching out in the hopes that you and your families are healthy and as well as can be expected.Today, I write to all members of our MIT Sloan community – students and alumni, staff and faculty – to share how MIT Sloan has responded to the horrific deaths of George Floyd, Ahmaud Arbery, Breonna Taylor, Rayshard Brooks, and countless Black people before them. I am deeply saddened to know that there are already others who have come after them. Even today, it seems that the name Oluwatoyin Salau may be added to this devastating list. It is important that our community realizes that all Black lives matter, so I would be remiss if I did not express my outrage at the violent and hate-driven deaths of Riah Milton and Dominique Fells, two Black trans women who have been murdered in the last week. It is important that these names be said. 

It is important that these Black lives be known and remembered. And it is well beyond time to say enough is enough.

I also write to share more about what we are currently doing to address the systemic racism that has haunted this country since its inception, and what more we plan to do in the immediate future. You may have already seen MIT Sloan's homepage. If not, please know that we, as a school, and I, as an individual, stand with members of the Black community. And that we do not intend only to stand, but also to act. As we act, we do so for Black lives and for the wider diversity and inclusion that our community is and must be built upon.

President Reif shared a letter to the community on Commencement Day. In it, he said "I write with a heart that is also full of anguish – because it is impossible to face this particular day without an overwhelming sense of concern for our nation… I imagine you may share my urgent desire to help…I believe a place to begin is by cherishing and seeking to strengthen our dear MIT community…let us work to make it better." I share that anguish and the perspective that we must strengthen our community and work to make it better, as do the school's senior leaders.

I joined MIT Sloan as dean in 2007. Since that time, the school has taken a number of actions that represent a commitment to doing more and better. 

For students, recognizing that our existing levels of fellowship aid did not allow us to compete for top degree program candidates who could bring diversity to the community, we quickly expanded fellowship funds from the school's operating budget. Then, through the Campaign for MIT, we endowed significant funds to offer fellowships in perpetuity, with a particular emphasis on diversity. Through these funds, we have enhanced the school's ability to attract masters' students who bring diverse perspectives and experiences to our programs. We also continue to expand our inclusion efforts through programs like Ask Me Anything and The Yarn and with our many student clubs.
For alumni, we have in recent years added programming including courses, lectures, and conferences that explore themes of diversity and inclusion. Further, we have begun, with the MIT Sloan Global Women's Conference, to offer gatherings for distinct groups of alumni and their allies. We are continuing to expand those efforts.
In the classroom and the curriculum, MIT Sloan faculty have offered new courses relevant to diversity, including USA Lab and Leading the Way: Perspectives on Advancing Equity and Inclusion.

Beginning last summer, and following a request from student leaders, I composed our first-ever task force of students, staff, faculty, and alumni to produce a report and recommendations related to diversity and inclusion. That report was delivered to me in February 2020. Among many recommendations was the appointment of a leader or leaders of diversity and inclusion who would report directly to the dean and who would champion D&I at MIT Sloan. That recommendation was underscored by the students, staff, and faculty who participated in town halls following the report. By April, I was pleased to announce the appointment of Professor Ray Reagans as Associate Dean for Diversity, Equity, and Inclusion, and the expanded appointment of Professor Fiona Murray as Associate Dean for Innovation and Inclusion.

These appointments are critical to our community, now more than ever. In the immediate aftermath of the killing of Mr. Floyd, we were in a position to support the important, inventive, and courageous efforts of the Black Business Students Association. The students hosted a two-hour town hall with over 800 participants, where they outlined the history of the Black and African American experience, where individual students shared their personal stories and their current experience of MIT Sloan, and where they offered perspectives on individual and collective action that our community needs to take right now. The event was hugely meaningful – to the community and to me. Please read my letter of support for the BBSA, and take the time to read the many such letters from across our community. Following the BBSA town hall, I asked Ray, Fiona, and other school leaders to build this expanded website section devoted to ongoing discussion and sharing of the diversity and inclusion efforts at MIT Sloan. This section will continue to grow and evolve as we continue this important work.

As we build on the past commitments we have made to support diversity and inclusion, I am grateful to Ray and Fiona for being leaders in this area, in their engagement with members of our community, their desire to take action and make change for MIT Sloan, and their considered approach to understanding what has already been done and what more there is to do. And there is more. We anticipate significant progress in several areas and we recognize that this progress will take time, energy, resources, and dedication. These four things are in strong supply at MIT Sloan. What follows is a summary of the work that we will tackle in the coming weeks and months.

Curriculum and Career Development

A fact that was recognized before and underscored by the Diversity and Inclusion Task Force is that the school must expand our students' exposure to diverse business leaders and diverse organizational structures, while deepening our collective understanding of the foundations of equity and inclusion challenges within organizations. Please learn more about the school's commitments to these changes in my recent open letter to Chandler Perry, MBA '21. We are also in the process of making additions to the MBA core, Sloan Intensive Period, and orientation, in the forms of workshops, cases, discussions, and guest lectures.

In our career development work, we are beginning to have conversations with employers about diversity and inclusion efforts on their part, and on ours, with an eye to sharing metrics and driving progress at MIT Sloan and in the organizations who recruit here. We are also organizing panels with diverse speakers from industries of interest to share their experiences and ideas and to foster connections with students looking to enter these sectors.

Admissions

As mentioned above, we have long focused on expanding access to MIT Sloan to a diverse population of students. The collective efforts of the admissions team, combined with our significantly expanded fellowship aid, have increased our underrepresented minority population over the last ten years. As we have done so, we have ensured that each and every admit can know that they were selected in a way that considers them holistically, and with a high standard. Each can know that they are valued and that they belong at MIT. None was selected via a single criterion or quota.

The school continues to face a challenge in converting admitted students to matriculants. However, we are redoubling our efforts in this regard – not only through outreach and fellowship efforts, but also through ongoing work to enhance our curriculum, increase diverse representation amongst our faculty and staff, and expand activity to support inclusion at MIT Sloan. Further, we are considering how we present ourselves to applicants. We can do more and better to make the school a place that welcomes a diverse range of students.

Faculty & Staff

Part of the charge of the Diversity and Inclusion Task Force was to review representation in our faculty and staff populations. We know we have more to do in attracting, hiring, and retaining diverse faculty and staff at MIT Sloan.

For faculty, the challenge begins at the PhD level in universities across the country. We will engage our current faculty in new ways to recruit a more diverse population of faculty members and will track and report on our progress. We will also continue to work to bring a more diverse range of speakers and practitioners to our classrooms to share their experiences as business leaders. At the same time, many of our faculty members continue their ongoing research into issues of bias and inclusion in organizations and share their findings and recommendations with global business leaders.

Amongst our staff, the school has increased its focus on diversity and inclusion in recent years, with opportunities for bias training and structured efforts to recruit more diverse candidates for open positions. These early efforts have begun to show results that we plan to build on and expand in the months ahead. We also conducted a series of focus groups to better understand the employment experience for different groups and to build a more inclusive community. 

As I wrote at the outset, I am committed to an MIT Sloan School that is diverse and inclusive and that acknowledges the continued presence of systemic racism and energetically opposes it. This is the right thing to do for MIT. It is also important to me personally. When I was an undergraduate in the 1970s, diversity in universities felt tentative, and too often came without a sense of equality or inclusion. It was for me the beginning of a long journey of learning, openness to change, and as time evolved, leadership of that change. And I continue to learn. I am grateful that members of this community have partnered with me in shared goodwill, openness, and trust in our shared values and goals. I am grateful for the sense of urgency in our community. I am also grateful for our very MIT orientation to collectively diagnose and act to achieve the greatest progress, with all possible speed, for impact that we will be able to sustain. In doing that, we will also sustain a strong, collaborative, supportive, and inclusive community of alumni, faculty, staff and students. Toward these ends I pledge as dean my best efforts and full engagement.

In solidarity,

David Schmittlein | John C Head III Dean
We write today to express our deep sadness about the horrific murders in Georgia last night. While details in the case are still emerging, we condemn these killings. We also wish to acknowledge and denounce the rise of anti-Asian hate crimes in the United States. 

At MIT Sloan, we embrace the contributions of each member of our community—faculty, staff, students, and alumni. We know that we are stronger, smarter, and more inventive when we engage respectfully and openly with each other across all our dimensions of difference, whether race, gender, age, orientation, or socioeconomic background. We do our best work when we work together.

We urge each member of our community to participate actively in MIT Sloan's ongoing efforts to build a diverse, equitable, and inclusive community. Today, we ask you to reach out in solidarity with and support for our Asian friends, colleagues, and classmates. 

As a school dedicated to principled, innovative leadership and improving the world, there is little more important than our efforts to work together to dismantle racism, combat bias, and build inclusion in our own community and around the world. 

Onwards, together.

David Schmittlein | John C Head III Dean
Prof. Fiona Murray | Associate Dean for Innovation + Inclusion 
Prof. Ray Reagans | Associate Dean for Diversity, Equity, and Inclusion       

Read more support from the MIT Sloan community
Smart Enough to Know We're Smarter Together
Statement of support from Associate Dean for Diversity, Equity, and Inclusion Ray Reagans and Associate Dean for Innovation and Inclusion Fiona Murray:
We applaud the members of the Black Business Students Association at MIT Sloan in their efforts to bring us together as a community. We are a community struggling to find its voice during these difficult times. Unsure of what is appropriate to say. How can we comfortably talk about race and inequality? We cannot. But these are the difficult conversations a viable community must be able to have.  
We view our new platform as an opportunity to give voice to members of our community who want to be heard and who wish to share in a conversation. We do not presume to be the voice for any one community at MIT Sloan. We have a megaphone. We want you to use it. You should know we stand by you. We listen to your advice. We act on your behalf.  
One MIT Sloan
Groups from around the MIT Sloan community support our Black students and pledge to fight alongside them to end institutional racism.