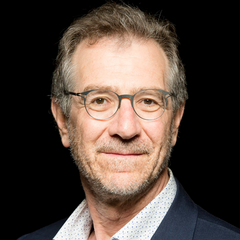 Faculty
Jeffrey L. Shames
About
Academic Groups
Academic Area
Jeffrey Shames is an Executive in Residence at the MIT Sloan School of Management where he lectures in Finance, Leadership, and Global Health Management.
He is the retired chairman and CEO of MFS Investment Management® and the board of trustees of the MFS Funds. Shames joined MFS in 1983 as an industry analyst and was named a portfolio manager in 1985; chief equity officer in 1987; president and a member of the board in 1993; and chairman and chief executive officer in 1998. In September 2002 he retired as CEO and retained the chairman title until his retirement in February 2004.
Currently, he is the senior strategy advisor for Rockefeller Capital Management where he advises the CEO on corporate strategy, organizational structure, due diligence on acquisitions, personnel decisions, and serves on the Corporate Board.
From 2010-2013 he was a senior advisor at Morgan Stanley where he advised the President of Morgan Stanley Investment Management and Morgan Stanley Smith Barney Wealth Management.
He is a member of the board of trustees of the X Prize Foundation, City Year, Summer Search, Tufts Medical Center, Otis College of Fine Arts, the Berklee College of Music, and is a trustee emeritus of Wesleyan University. He also serves as a member of the advisory boards of the MIT Sloan School of Management, MIT Masters of Finance Program, and the Wesleyan University Entrepreneurship center.
Shames graduated from Wesleyan University in 1977 and the MIT Sloan School of Management in 1983. In between college and graduate school he served as a U.S. Peace Corps volunteer in Fiji and with the U.S. Department of Agriculture in Washington, D.C