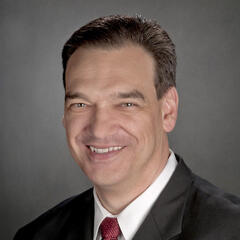 Faculty
Nick Joseph Pudar
About
Nick Pudar is a Senior Lecturer in System Dynamics at the MIT Sloan School of Management, focused on business redesign and growth.
Nick is also the managing director of StackView Advisory LLC, a strategy consultancy providing services in the areas of: business redesign and growth, business simulation modeling, advanced mobility solutions, blockchain technologies and their applications, and strategic assumption surfacing and testing.
Nick serves on the board of directors for the Mobility Open Blockchain Initiative, a nonprofit organization promoting standards and accelerating adoption of blockchain, distributed ledger, and related technologies.
Prior to consulting, Nick was director of corporate strategy at General Motors, where he focused on new business growth arenas, and explored options to leverage new technologies, new mobility business models, and emerging consumer expectations.  He was also a senior executive at GM's OnStar and Maven subsidiaries.
Honors
Pudar chosen as co-winner of Teacher of the Year award