Operations Lab Faculty
Donald Rosenfield
Senior Lecturer, Operations Management

Contact Information

Office: E62-577

Tel: (617) 253-1064

E-mail:

donrose@mit.edu
Support Staff
Name: Jessica A Olumets
Tel: (617) 324-4378
E-mail: jolumets@mit.edu
Group(s)
Operations Management
System Dynamics
Research Center(s)
General Expertise
Automotive industry; Competitive strategy; Disaster recovery; Facility location; Inventory; Logistics; Manufacturing education; Manufacturing management; Manufacturing systems; Operations management; Operations research; Supply chain management
Biography
Donald Rosenfield is a Senior Lecturer in Operations Management. He served as the LGO Program Director from its inception in 1988 until 2014.
Rosenfield focuses on operations management and strategy. His specific areas of interest include supply chain management, logistics planning and strategy, and globalization. He explores how these areas of activity work together for competitive advantage. Rosenfield also investigates facility location, management of global facilities networks, and management of logistics supply chains across multiple organizations. Some particular issues include what types of locations and strategies companies follow in developing global strategies and entering new markets.
Rosenfield holds an SB in mathematics and an SM in operations research and electrical engineering from MIT and a PhD in operations research from Stanford University.
Ted Equi
Research and Internship Manager, Leaders for Global Operations Program

Contact Information

Office: E40-317

Tel: (617) 324-4034

E-mail:

tedequi@mit.edu
Biography
Ted Equi is a Senior Research Scientist and has served as the Research and Internship Manager for the Leaders for Global Operation (LGO) Program since January 2008.
Prior to joining the LGO staff, Ted worked in the semiconductor and computer industry for twenty-seven years. His various roles as an individual contributor and leader spanned the full scope of product and process development through manufacturing and customer service. Ted worked for Digital Equipment Corporation, Compaq Computers, Hewlett-Parkard, and Intel Corporation. His expertise is in the area of semiconductor device physics and processes as well as microprocessor design.
Ted received both his SB and SM in Electrical Engineering and Computer Science from MIT.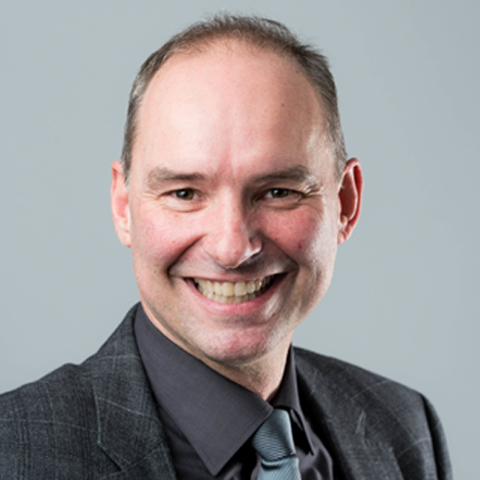 Thomas Roemer
Senior Lecturer

Contact Information

Office: E40-319

Tel: (617) 324-6209

Fax: (617) 253-1462

E-mail:

troemer@mit.edu
Group(s)
Biography
Thomas Roemer is a Senior Lecturer in Operations Management and has served as the Executive Director of the Leaders for Global Operations (LGO) Program since July 2014.
Roemer is interested in the intersection of engineering and management and, in particular, the value creation during the design, manufacture, and delivery of products. His research on product development, design for manufacturing, machine scheduling, and inventory theory has been published in leading journals. He has taught classes in operations management and strategy, product design and development, quantitative analysis, and business ethics.
From 2000 to 2006, Roemer was an Assistant Professor at MIT Sloan, where he served as the first MIT-Ford Faculty Fellow and was named the Robert N. Noyce Assistant Professor in Operations Management. From 2006 to 2014, he was on the faculty at the Rady School of Management at the University of California at San Diego, where he helped create the Architecture-based Enterprise Systems Engineering (AESE) Program. He also served as associate director of the Program. He has won numerous teaching awards at the Rady School and, in 2009, received the award for "Outstanding Faculty Teaching" from the Graduate Student Association at UCSD.
Roemer received a Diplom-Ingenieur degree from the Technische Universität Berlin and his PhD from UCLA's Anderson School of Management.