Ideas Made to Matter
Ideas Made to Matter
Inspiration for global business leaders. Insights driven by data.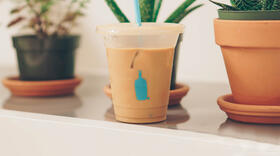 Innovation
Blue Bottle CEO Karl Strovink talks about celebrating innovation, getting barista buy-in, and making the switch to oat milk.
Latest
The Analytics Edge
Innovative, advanced data and analytics practices — and how to use them to solve real-world business problems — from top experts at MIT Sloan.
The Latest