Our Mission
The MIT Sloan Office of Diversity, Equity, and Inclusion's mission is to create proactive, research-supported initiatives and programs that promote MIT's Values in partnership with our community and other institutions and organizations.
We believe systemic challenges require systemic solutions. That's why we're work with others to develop a more diverse, equitable, and inclusive working and learning environment.
The Office's annual progress report includes information about what's happening, how and why it's happening, and what's next.
We produce data-driven solutions that advance systemic change and enrich our community through opportunities for engagement and learning. We fulfill our mission in partnership with staff, students, faculty, and other members of the MIT community.
Our Team
MIT Sloan's Office of DEI includes leaders experienced in data analysis, organizational dynamics, design, communications, research, and other disciplines. We work with MIT and MIT Sloan's world-class faculty, its staff, its alumni, and others to design and deliver research-supported, data-driven solutions to DEI challenges.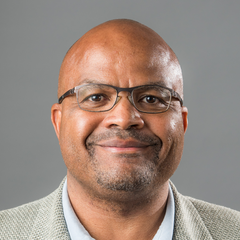 Behavioral and Policy Sciences
Alfred P. Sloan Professor of Management
Learn More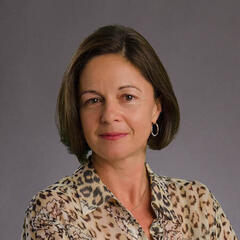 Behavioral and Policy Sciences
William Porter (1967) Professor of Entrepreneurship
Learn More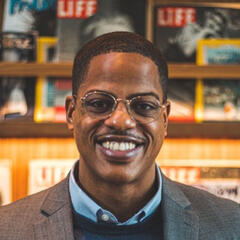 Associate Director, DEI, CDO
Learn More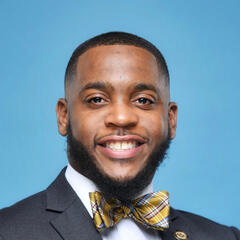 Associate Director, Admission, Diversity Recruiting
Learn More
Featured Article
Why It Matters
Organizations trying to improve diversity, equity, and inclusion often fail to take a holistic view of the challenge. A systemwide approach works better.
Learn More
Building an Office of DEI: A Timeline
Reports of the Committees on the Status of Women Faculty published (March 2002) 
Faculty Resolution Concerning Underrepresented Minority Faculty and Graduate Student Recruitment and Retention developed (2004)​
Faculty Policy Committee Statement on Representation of Minorities on the Faculty and in the Graduate Student Body published (2004) 
​Report on the Initiative for Faculty Race and Diversity published (2010) 
Report on the Status of Women Faculty in the Schools of Science and Engineering published (2011)​
Diversity Summit Report published (2012)​
Minority Business Club (MBC) splits into the Black Business Student Association (BBSA) and the Hispanic Business Club (HBC) (2013)​ 
Future of MIT Education published (2014)​
Report on the Status of Undergraduate Women at MIT published (2016)​

Institute Community & Equity Office (ICEO) publishes "Advancing a Respectful and Caring Community: Learning by Doing at MIT" (2015)​
#BlackOut​ for Philando Castile & Alton Sterling​ led by BBSA (2016) 
Senate DEI Committee, Student, Staff, and Alumni subcommittees established (2017)
MIT Sloan publishes inaugural Official DEI Report​ (2018)
Senate Student Advocacy Letter for Senior Associate Dean for DEI​ published (2019)​
MIT Sloan appoints Associate Deans for Diversity, Equity, and Inclusion and Innovation & Inclusion (2020)
Diversity & Inclusion Task Force Report Published (2020)
MIT Sloan Student Affinity Group Council created (2020)​
Interactive Business Inclusion Solutions (IBIS) report published (2020)
DEI-focused coursework introduced to program curricula (2020)
Student affinity groups drafted and submitted letter of concern to MIT Sloan Office of the Dean (2021)

MIT hires Malia Lazu, Lecturer, TIES Group (2020)
MIT Sloan appoints Associate Deans for Diversity, Equity, and Inclusion and Innovation & Inclusion (2020)
MIT Sloan convenes Diversity & Inclusion Task Force (2021)
Assistant Dean, DEI, hired (2021) 
Associate Director, DEI, Career Development Office (CDO), hired (2021) 
Associate Director, DEI, Admissions, hired (2021)
Senior Associate Director, Culture & Belonging, hired (2021)
Senior Administrative Assistant hired (2021) 
Data Research Analyst, DEI hired (2021) 
Assistant Director, DEI Communications, Office of Communications, hired (2022) 
Assistant Director, DEI hired (2022)



Developed and launched Open+Inclusive (2020-21) 
Inaugurated StudioTime to support operating areas' DEI goals development (2021)
Discussions and Dilemmas launched (2021)
Redesigned courses to include DEI concepts and tools (2021)


In partnership with MIT Sloan's Career Development Office (CDO), developed "Writing the Code: Telling Our Stories" speaker and event series (Fall 2021)
DEI Forum (student/staff engagement meetings) reconvened (2021) 
Hosted the Office of DEI Fall Social for students, faculty, and staff (Fall 2021)
In partnership with MIT Sloan's Student Life Office, hosted a Fall Social for students (Fall 2021)
Hosted Office of DEI Holiday Cookie Giveaway (Winter 2021)
Hosted Office of DEI Holiday Gathering (Winter 2021)
Launched RealTalk at MIT Sloan (2022)
Developed and launched DEI Goals Portal (2022)