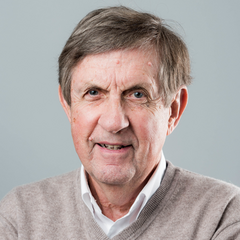 Faculty
Alan F White
About
Alan White is the Senior Associate Dean and Senior Lecturer at the MIT Sloan School of Management.
White's expertise in international activities and human resource management and marketing provide solid grounding in overseeing the directors of all MIT Sloan programs, as well as the offices and services that support them. White also is responsible for MIT Sloan's international activities and is currently directing activities in China. In addition to his MIT Sloan commitments, he serves on the boards of several prestigious organizations, including Management Sciences for Health, Startupavenue.com, Ceridian, and SBS Technologies. He also is active in matters related to corporate governance.
White holds an AB in political science from Miami University and  an SM in management from MIT.