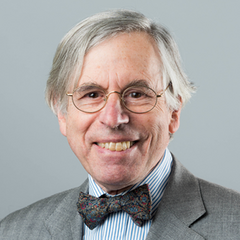 Faculty
Henry B. Weil
About
Henry Weil is a Senior Lecturer of Technological Innovation, Entrepreneurship, and Strategic Management at the MIT Sloan School of Management.
Weil served as president and chief executive officer of Cambridge-based management consulting firm Pugh-Roberts Associates before bringing his considerable knowledge of corporate strategy in technology industries to MIT Sloan. He is particularly expert in telecommunications, financial services, transportation, energy, and the media. His research delves into the effects of management policies, technological developments, industry structure, and regulation on corporate competitiveness and market behavior. Weil is currently looking at the commoditization of air transportation, telecommunications services, and refined petroleum products. He uses computer simulation modeling to analyze the dynamics of market development, competition, and long-term profitability.
Weil holds an SB and an SM in management from MIT.
Publications