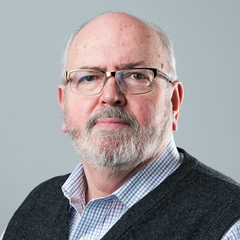 Faculty
John C. Grant
About
John Grant is a Senior Lecturer in Global Economics and Management at the MIT Sloan School of Management. His focus is the intersection of the domains of strategy, entrepreneurship, and strategic management. His work at MIT Sloan supports the experiential learning objectives of MBA students through project engagements with entrepreneurial organizations, particularly in emerging markets.
As a practitioner faculty in Action Learning at MIT Sloan, John is a teaching team member in courses involving Global Organizations, Entrepreneurship in Emerging Economies, Urban Technology for Future Cities in China, and the Economy and Business of Modern China and India. John also directs an Action Learning internship program in Thailand in collaboration with the Sasin School of Management in Bangkok. 
John's management career was in strategy consulting. As a consulting partner he worked with complex, multinational organizations on global strategy and management challenges. His experience includes engagements on six continents, managing consulting practices in Europe, Asia and the Americas. He also has been a member of startup teams for early stage ventures in healthcare, energy services, and biopharmaceuticals, acting in chief operating or chief financial officer roles. 
John holds a BS in applied mathematics from the University of Washington and a SM in management from the MIT Sloan School of Management.