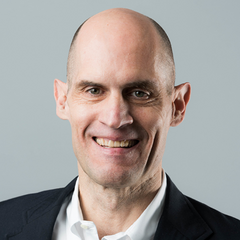 Faculty
John E. Core
About
John E. Core is the Nanyang Technological University Professor and a Professor of Accounting at the MIT Sloan School of Management.
Core has broad research interests in executive compensation and executive stock and option incentives, corporate governance, nonprofit governance, and disclosure and the cost of capital. His research has been published in the Accounting Review, the Journal of Accounting & Economics, the Journal of Accounting Research, the Journal of Finance, and the Journal of Financial Economics. When not conducting research, Core teaches the core Financial Accounting class to first-year MBA students at MIT Sloan. Prior to entering academia, he worked in investment banking for PaineWebber and in compensation consulting for Ernst & Young.
Core holds a BA from Yale University and a PhD from The Wharton School.
Publications