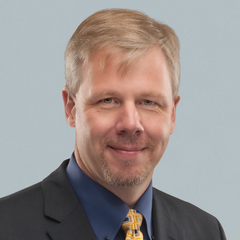 Faculty
Joseph P. Weber
About
Joseph Weber is the George Maverick Bunker Professor of Management and a Professor of Accounting at the MIT Sloan School of Management.
Weber specializes in empirical work on the importance of accounting information in financial contracts. His recent work documents how an innovation in the commercial debt market—performance pricing—allows for more efficient contracting by reducing the expected renegotiation costs of the contract. Weber's research has recently appeared in The Accounting Review, the Journal of Accounting Research, and the Journal of Accounting and Economics. When not conducting research, Weber teaches the core financial accounting class to first-year MBA students at MIT Sloan. Prior to entering academia, he worked for Price Waterhouse and AXA Financial.
Weber holds a BSBA in accounting from Bucknell University and a PhD in accounting from Pennsylvania State University.
Publications
Media Highlights