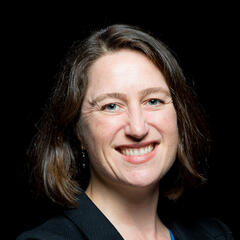 Faculty
Melissa Webster
About
Melissa Webster is a lecturer in Global Economics and Management at MIT Sloan. As a practitioner faculty, she co-teaches the Economy and Business of Modern India and is a mentor for other Action Learning courses. Melissa also teaches management communication, communicating with data, and leadership.
Prior to her academic role, Melissa worked nearly two decades in general management, including as Vice President, Energy Management Group, for Skanska. With functional depth in strategy and marketing, she worked across industries such as energy and cleantech, healthcare, software services, architecture/engineering, and construction.
Melissa holds a BA degree in architecture from Wellesley College and an MBA from the MIT Sloan School of Management, where she focused on entrepreneurship and innovation.