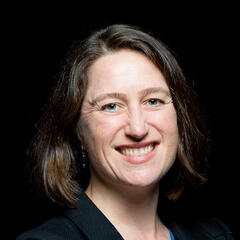 Faculty
Melissa Webster
About
Melissa Webster is a Lecturer in Managerial Communication at MIT Sloan School of Management. She teaches oral, written, and interpersonal communication, persuading with data, teamwork, and leadership. Melissa also advises student teams in project-based courses (Action Learning) and co-taught Economy and Business of Modern India. Additionally, she designs modules for career development.
Melissa investigates the adoption and implications of ChatGPT and other generative AI in both professional and educational realms. Her research explores its usage by knowledge workers, and its integration in business education, with an emphasis on effective problem formulation, learning enhancements, teaching methodologies, and assessment adaptation for genAI usage.
Before joining academia, Melissa worked nearly two decades in strategy and marketing, occupying roles such as vice president of Skanska's Energy Management Group. Her industry experience includes renewable energy, software, architecture/engineering, and construction. In 2015, Melissa combined her interests in entrepreneurship and leadership to create Vulnerability Lab, which delivers programs fostering professional and personal courage.
Melissa holds a BA degree in architecture from Wellesley College and an MBA from the MIT Sloan School of Management, where she focused on entrepreneurship and innovation.