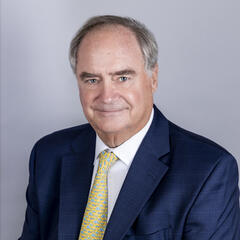 Faculty
Nathaniel Gregory
About
Nat Gregory is a Senior Lecturer at the MIT Sloan School of Management.
Before joining MIT Sloan School of Management in the fall of 2013, Nat Gregory was Clinical Professor of Finance at the University of Chicago Booth School of Business, where he taught from 2005-2013. 
Prior to Chicago Booth, he was chairman and CEO of NATCO Group, Inc., a NYSE oilfield equipment and services company.  Previously, Gregory held various positions in investment banking, including general partner in mergers and acquisitions at Lazard Freres & Co in the 1980s.  For a number of years he was a managing director at a private equity firm, Capricorn Holdings.  Gregory serves or has served on several boards of directors, including OCI Partners, Rotech Healthcare, Plainfield Direct, NATCO Group, Mrs. Fields Cookies and Marine Drilling.  In the early 1980s, he was chief economist and a vp, financial services at Bechtel Group, a privately owned engineering contractor based in San Francisco.  Prior to Bechtel and before graduate school, he had been a foreign affairs analyst and speechwriter at the Congressional Research Service in Washington, DC.
Gregory holds a master's degree in American government from Georgetown University and a master's degree in public policy from the University of Chicago.  He earned his PhD in economics at the University of Chicago in 1980, with concentrations in the fields of mathematical economics and law and economics.