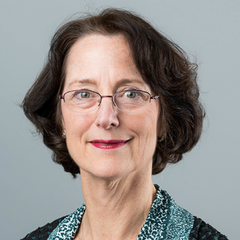 Faculty
Pat Bentley
About
Pat Bentley is a Senior Lecturer in the MIT Leadership Center at the MIT Sloan School of Management.
She works with students and executives to improve their leadership acumen, develop additional communication styles, and increase their abilities to navigate cross-cultural business situations. Bentley is also a business executive with over 25 years of experience in consulting and sales. As vice president of Sapient Corporation, a technology consulting company, she spent 10 years as part of the leadership team that grew the firm from a startup to over 3,000 people with $500 million in annual revenues. Bentley was responsible for clients in financial services; for managing teams in Paris, London, and Frankfurt; and for serving as managing director of the Australian Region. She also was a member of the core team that developed and led a leadership training program that was rolled out to more than 1,000 Sapient employees worldwide. 
Bentley holds a BA from Smith College, an MBA from Pace University, and a PhD from MIT's Program of Science, Technology, and Society.