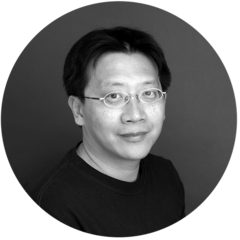 Faculty
Yu-Ting Kuo
About
Yu-Ting Kuo is an adjunct faculty member at the Massachusetts Institute of Technology and National Tsing Hua University, where he teaches corporate entrepreneurship, leadership, machine learning, and AI ethics. He has also lectured on mergers & acquisitions, new venture strategy, and economics of strategic behavior at the Oxford Saïd Business School, the Chicago Booth School of Business, and the Columbia Business School. Kuo advises multiple software startups in computer vision, machine learning, FinTech, and Wellness. In addition, he is an advisor at the MIT delta v accelerator and an entrepreneurship expert at the Oxford Saïd Business School. Kuo is also a member of the Executive Board at the MIT Sloan School of Management.
Kuo is a former Corporate Vice President at Microsoft with over 25 years of experience in software innovation and strategic planning. While at Microsoft, Kuo founded and oversaw Microsoft's Azure Cognitive Services and Computer Vision Groups, establishing a global network of AI research labs, engineering, and product teams. He also led Microsoft's acquisition of a London-based mobile AI keyboard company, SwiftKey, and served as its post-acquisition general manager.
Kuo started his career as a strategy consultant at McKinsey & Company. He is an alumnus of National Tsing Hua University, Stanford, MIT, Oxford Saïd Business School, and the Wharton School of the University of Pennsylvania. Kuo was named a distinguished alum of the College of Science at National Tsing Hua University in 2020. He holds 12 US and international patents on Internet search and AI technologies.
Kuo and his family live in the Seattle area and enjoy exploring unique corners of the world together.