Credit: Lightspring / Shutterstock
Ideas Made to Matter
Risk Management
Rethinking financial risk in the era of climate change
Floods. Fire. Extreme heat. Drought.
Those are just some of the manifestations of climate change — growing fiercer by the year — that threaten not just lives and livelihoods, but capital markets as well. A recent panel hosted by the Golub Center for Finance and Policy at MIT Sloan put weather events into financial perspective.
In the northeastern U. S., precipitation from severe weather events is up by 71% since 1958.
Blair Feltmate, who helps to shape much of Canada's weather-related policy as chairman of the country's Expert Panel on Climate Adaptation and Resilience Results, focused on flooding, one of climate change's most damaging manifestations. In the northeastern United States, for example, precipitation from severe weather events is up by 71% since 1958. Water damage in Canada, meanwhile, is the leading cost of personal property claims, doubling to 40% in 10 years.
Along with MIT Sloan Professor Robert Pindyck and Sustainability Initiative Director Jason Jay, Feltmate detailed in five steps how leaders and businesses need to reframe their thinking to accommodate this new reality.
Accept climate change as inevitable
The first step to mitigating climate-change-related-risk is accepting that "climate change is real, irreversible"— and primarily human-induced due to fossil fuels, said Feltmate, who also heads the University of Waterloo's Intact Centre on Climate Adaptation.
Many politicians and activists fear that such dire framing might actually dissuade people from acting on climate change, Feltmate said, "but delusional messaging leads to delusional problem-solving," he said. "It's like you're Winston Churchill. What do you do? Do you stand up and fight, or lay down and die?"
Understand how weather affects industry
Extreme weather impacts mining, forestry, petroleum, financial services, auto manufacturing, and more. Floods can delay the shipment of car parts, disrupting the supply chain. It has destroyed banks — Feltmate recalled an incident where the counting floor of one of Canada's major banks was ruined, money floating downstream.
"Nobody is immune," he said.
In Canada, Feltmate is working on a climate change/extreme weather adaptation matrix to calculate vulnerability by weather event and industry segment. The matrix — which is scheduled to be released publicly later this year — lists weather events like flood, frost, and drought broken down by business sectors like electricity generation and telecommunications. His team asked chief operating officers from each industry sector to prioritize their greatest vulnerabilities for each weather event and identify corrective measures.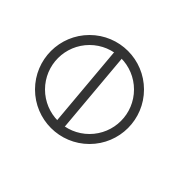 The goal is to develop and publish a table that portfolio managers can use to weigh clearly-defined risks and potential solutions. It's specifically designed to appeal to an audience accustomed to parsing traditional financial data that hasn't always been receptive to broader climate-related messaging, including securities commissions, institutional investors, and credit-rating agencies.
"They will pay attention to the one or two factors that have laser-focus identification of cause and effect [for their industry]. That they'll do," Feltmate said.
Switch from event mitigation to adaptation
Temperatures have increased by 1 degree Celsius throughout the last century. This number might seem modest, until you consider that the difference in temperature between the Ice Age and now is roughly 6 degrees, according to the Intergovernmental Panel on Climate Change.
Some 80% percent of world energy comes from fossil fuels, and this is likely to continue. In fact, our carbon footprint will be 15% larger in a dozen years due to massive population growth, Feltmate said, with the planet on schedule to add 1.2 billion people by 2030 — or 11,000 people every hour. 
Yet world leaders at the December 2018 G20 summit in Argentina were willing to pursue energy efficiency only "at a pace that won't negatively affect their economies," despite the Paris Agreement, said Feltmate, who attended the G20 summit. The Paris climate summit set a 2 degrees Celsius — 3.6 degrees Fahrenheit — limit on global warming.With efforts at mitigation coming slowly, if at all, business and government should focus on adaptation.
"We have to anticipate the future from an adaptation perspective," Feltmate said, adding the topic isn't on many agendas. "[Adaptation] has occupied none of our discussions until the last two or three years."
Feltmate pointed out that adaptation in many instances is relatively simple — and almost always less costly than repairing damages after the fact. In regions that may be newly classified in a flood zone, for example, local government and commercial builders should adjust standards for new development while also proactively retrofitting existing residential and commercial properties.
Grasp the repercussions of failure to adapt
The costs of extreme weather are rising, playing out most prominently in the insurance industry. 
In Canada, from 1983 until 2008, catastrophic loss claims were roughly $250 million to $450 million per year. From 2009 onward, claims bubbled past $1 billion per year for nine out of 10 years; average claims were $1.8 billion. This is mainly due to basement flooding, with the average cost of a basement flood coming in at $43,000. There has also been an increase in the number of homes with a low coverage cap, such as $5,000 or $10,000. 
"You could be left with a gap of $30,000 to $40,000 — money people have to make up themselves to remedy their basement," Feltmate said.
Again, adaptation can head off the worst of the damage. In homes and businesses, for example, storing valuables in watertight containers, keeping floor drains clear, and keeping sewer grates free of leaves could take the probability of flood damage down from "an 80 to a 30," he said.
Deliver the right message to the capital markets
Climate change response is often positioned as a environmental/social/governance (ESG) issue, but that marginalizes the topic in a dangerous way. Climate risk should be considered as an important factor in investment decision-making.
"Treat it like any other factor," Feltmate said. "If we put it into ESG, it's considered [only] by ESG specialists and treated off to the side. We need to mainstream it — or else it won't enter the mainstream."