William Isaacs
Senior Lecturer, MIT Leadership Center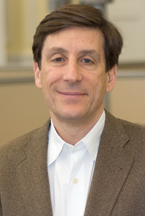 William Isaacs is a Senior Lecturer in the MIT Leadership Center at the MIT Sloan School of Management.
Isaacs is the founder and president of Dialogos, a company offering transformational leadership educational programs in dialogue and dialogic consulting. He also is the director of the Dialogue Project.
Isaacs holds an AB in policy studies from Dartmouth College, an MSc in political philosophy from the London School of Economics, and an MPhil and a DPhil from Oxford University in organizational behavior, social theory, and applied social psychology.
General Expertise: Business education; Business ethics; Business process modeling; Change management; Changing work environments; Cross-cultural awareness; Distributed leadership; Global business practices; Global business processes; Global entrepreneurship; Globalization; Innovation; Innovation management; Innovative thinking; Leadership; Leadership; Leadership; Managerial vision; Managing change; Organization development; Organizational behavior; Organizational change; Organizational culture; Organizational design and performance; Organizational learning; Organizational psychology; Organizational studies; Organizations; Purpose-driven company; Social entrepreneurship; Social networks; Social responsibility; Strategic management; Strategic planning; Strategy; System dynamics; System dynamics; Talent management; Technological innovation; Technological innovation
For more background on this faculty member's research and academic initiatives, please visit the MIT Sloan faculty directory.