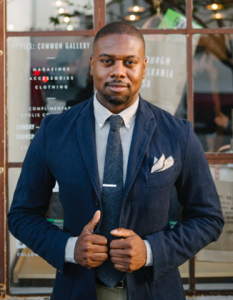 A recent report from the Global Entrepreneurship Monitor (GEM) found that 27 million working-age Americans—nearly 14 percent—are starting or running new businesses.
Impressive though that number is, says Mark Anthony Thomas, SF '14, the uptick leaves many Americans behind.
Senior Vice President of Partnerships at the New York City Economic Development Corporation, Thomas says that while high-tech startups produce innumerable benefits, they tend to create jobs for college graduates. "In the United States," he notes, "universities have sophisticated entrepreneurship programs that help students bring their new ideas to market." But entrepreneurship opportunities, Thomas says, should not be limited to those moving along an academic track.
Outside the digital marketplace, Thomas says, relatively few American-born citizens appear to consider starting a new enterprise. In fact, foreign-born Americans outpace those born in the U.S. in developing new businesses.