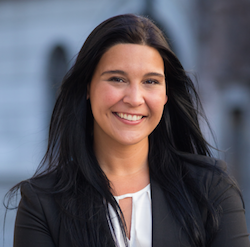 "Work hard and keep your head down—that's Chile's unofficial motto," says Rocio Fonseca, SF '14, executive director of Start-Up Chile. "The goal of the average Chilean is to get a job working for a corporation." Fonseca adds that small and medium-sized businesses in Chile are not innovation driven. "They tend to err on the side of playing it safe—and that complacency curbs growth and evolution. Chile is not an entrepreneurial culture."
In 2010, the Chilean government launched the ambitious enterprise accelerator Start-Up Chile to help it turn that national attitude around. The program helps early-stage, high-potential entrepreneurs bootstrap their startups using Chile as a platform to go global. With an annual portfolio of 200-250 companies, Start-Up Chile has fast become the best business accelerator program in Latin America and is counted among the top five worldwide. It's also the cornerstone of Chile's national economic development strategy.
Start-Up Chile is actually a collection of three programs: a pre-acceleration program for early-stage enterprises, a seed program for startups with a functioning product and early validation, and a follow-on fund for top performing startups looking to scale up in Latin American and globally. With robust training programs, workshops, peer-to-peer mentoring, and a busy calendar of networking events, Fonseca fosters a fertile environment that connects Chilean innovators with early-stage, high potential entrepreneurs around the world.