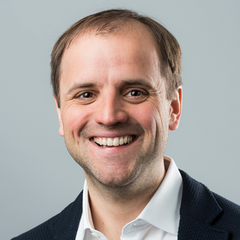 Staff
Christian Catalini
About
Christian Catalini is a Research Scientist at the MIT Sloan School.
Christian's main areas of interest are the economics of digitization, entrepreneurship, and science. His research focuses on blockchain technology and cryptocurrencies, the economics of equity crowdfunding and startup growth, and the economics of scientific collaboration.Christian is one of the principal investigators of the MIT Digital Currencies Research Study, which gave access to all MIT undergraduate students to Bitcoin in the fall of 2014. He is also part of the MIT Initiative on the Digital Economy and the recently launched Digital Currency Initiative.His work has been featured in Nature, Science, The New York Times, The Wall Street Journal, The Economist, WIRED, NPR, Forbes, Bloomberg, TechCrunch, the Chicago Tribune, The Boston Globe, and VICE news among others.Christian has presented his research at a variety of institutions including Harvard University, MIT, Yale University, London Business School, New York University, UC, Berkeley, the Federal Reserve Bank, the US Treasury, the World Bank, and the White House OSTP.
In 2009-10, Christian was a visiting student at Harvard University. He holds a PhD from the Rotman School of Management, University of Toronto, and MSc (summa cum laude) in economics and management of new technologies from Bocconi University, Milan.