Glen Urban
David Austin Professor in Management, Emeritus
Professor of Marketing, Emeritus
Dean Emeritus; Chairman, MIT Center for Digital Business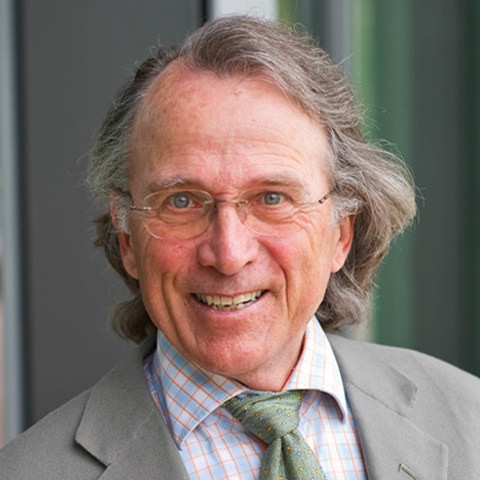 Glen Urban is the David Austin Professor in Management, Emeritus, Professor of Marketing, Emeritus, Dean Emeritus, and Chair of the MIT Center for Digital Business at the MIT Sloan School of Management.
Urban concentrates on the fascinating area of trust-based marketing on the Internet. In particular, he explores how trust is built on a website, how site design can maximize sales and trust, and how a trust-based marketing system could provide an alternative to the "push" type of marketing commonly observed. His current research focuses on customer advocacy. Urban's new Theory A aligns the firm as a representative of customers' needs and leads to transparency, unbiased advice, trusted advisors, and best products. His recent research concentrates on morphing a website to fit individual cognitive and cultural style.
Urban holds a BS in mechanical engineering and an MBA from the University of Wisconsin as well as a PhD in marketing from Northwestern University.
General Expertise: Advertising; Automotive industry; B-school; Bayesian statistics; Brand management; Branding; Consumer marketing; Customer relationships; Customer satisfaction; Customer service; Database marketing; Dot-com; eCommerce; Electronic publishing; International marketing; Internet; Internet privacy issues; Internet strategy; Knowledge management; Lead users; Management of technology; Market research; Marketing; New ventures; Online feedback mechanisms; Online media; Online shopping; Positioning; Product loyalty; Statistics; Telecommunications; Trust-based marketing; Web-based marketing; World Wide Web
For more background on this faculty member's research and academic initiatives, please visit the MIT Sloan faculty directory.
Contact Information
Office: E62-533
Tel: (617) 253-6615
Fax: (617) 258-7597
E-mail: glurban@mit.edu
Support Staff
Briana Blake
Tel: (617) 324-4095
E-mail: brianabl@mit.edu
---