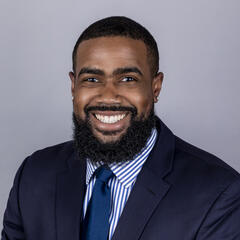 Staff
Bryan A Thomas
About
Bryan Thomas, Jr is the Assistant Dean for Diversity, Equity, and Inclusion at the MIT Sloan School of Management.
Thomas is responsible for developing, implementing, and leading the long-term vision and goals for diversity, equity, and inclusion at MIT Sloan. He previously served as the Associate Director of the Enhancing Diversity in Graduate Education (EDGE) Fellowship at Stanford University. His work focused on increasing access and leading retention initiatives at Stanford University and Stanford Medicine.
Thomas holds a B.A. in Communications from the University of Illinois, Urbana-Champaign and a M.S. in Higher Education Florida International University. He is pursuing his Ph.D. in Higher Education Leadership at Colorado State University.