Craig Stephenson
Senior Lecturer, Finance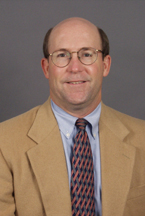 Craig Stephenson is a Senior Lecturer in Finance at the MIT Sloan School of Management.
Stephenson's areas of interest and expertise include corporate finance, corporate governance, and corporate financial strategy. He has industry experience in the CFO organizations of Phillips Petroleum Company, Texas Instruments, and Dell Computer Corporation. Prior to MIT Sloan, Stephenson was a member of the faculty at the University of Wisconsin and Babson College.
He holds a PhD from the University of Arizona, an MBA from the University of Texas at Austin, and a BS from the University of Colorado.
For more background on this faculty member's research and academic initiatives, please visit the MIT Sloan faculty directory.