Katherine Rae
Lecturer, Technological Innovation, Entrepreneurship and Strategic Management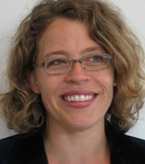 Katherine Rae is a Lecturer in Technological Innovation, Entrepreneurship, and Strategic Management at the MIT Sloan School of Management.
Rae's expertise is in building Internet-based businesses and communities. She enjoys all phases of company development—from idea and team formation to product development and business building. Rae was the head of product for Microsoft Startup Labs, senior vice president of product at Eons, and vice president of community and communication at Lycos. She has three awesome children who keep her thinking about what the world needs next.
Rae holds a BA in biology from Oberlin College and an MBA from Yale University.
For more background on this faculty member's research and academic initiatives, please visit the MIT Sloan faculty directory.