Reed Sturtevant
Lecturer, Technological Innovation, Entrepreneurship, and Strategic Management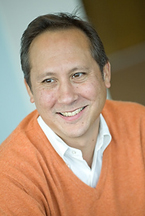 Reed Sturtevant is a Lecturer in Technological Innovation, Entrepreneurship, and Strategic Management at the MIT Sloan School of Management.
Sturtevant's career spans 30 years in the software industry and includes company formation, technology strategy, engineering management, product management, and software development. He is a managing director at Project 11 Ventures, which invests in and coaches early stage startups. Sturtevant was the founding director of Microsoft Startup Labs in Cambridge, Massachusetts. Prior to Microsoft, he was chief technology officer of EONS, Inc. Before EONS, he served as a managing director and vice president of Technology for Idealab, Boston, which founded several companies including Picasa and Compete. Prior to Idealab, he co-founded Radnet and RadioAMP. Sturtevant was the architect and designer of Freelance Graphics, a best-selling presentation package acquired by Lotus Development in 1986. He was an innovative force at Lotus, where he served as a key member of the senior technical staff and launched many products, including InterNotes, Lotus's first web product.
For more background on this faculty member's research and academic initiatives, please visit the MIT Sloan faculty directory.