David McLean
Visiting Associate Professor of Finance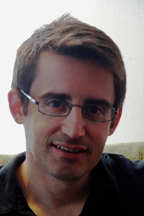 David McLean is a Visiting Associate Professor of Finance at the MIT Sloan School of Management.
McLean's research interests include corporate finance, law and finance, and limited arbitrage. His research is broadly focused on how capital market imperfections affect asset prices and corporate investment. Recent projects study how investor protection laws reduce financial constraints and improve investment efficiency. His papers have won several awards, including first place in the Chicago Quantitative Alliance's Annual Academic Competition and the Jensen Prize for the best corporate finance paper in the Journal of Financial Economics.
He holds a PhD in finance from Boston College, an MS in economics and an MBA from Arizona State University, and BA in economics from Rollins College.
For more background on this faculty member's research and academic initiatives, please visit the MIT Sloan faculty directory.