Faculty
In addition to teaching core written and oral communication skills, the Managerial Communication faculty is very involved in MIT Sloan's most important and groundbreaking initiatives. Faculty members teach many action learning-related courses, including China Lab, India Lab, G-Lab, and the international study tours. The MIT Sloan Innovation Period features many courses on leadership, negotiation, and writing that are developed and taught by Managerial Communication faculty.
Areas of individual faculty interest and research include: examining communication and information as they shape and are shaped by technologies and policies over time; professional ethics (with a focus on ethics and management); working in teams; conflict and conflict resolution; leadership; and cross-cultural communication.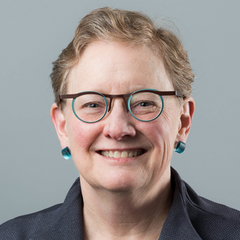 Behavioral and Policy Sciences
Sloan Distinguished Professor of Management, Emerita
Learn More
Lecturers and Senior Lectures
Research Centers
Research centers at MIT and MIT Sloan pursue solutions to the world's most significant challenges. Through collaboration with other top researchers and business leaders, MIT Sloan faculty and students have a powerful impact on leading organizations and on everyday life.
Faculty in the Managerial Communication Unit are affiliated with the following research centers at MIT: