MIT Sloan Sustainability Initiative
Sustainability
Making Progress Under Pressure: How En-ROADS Can Train Better Negotiators
A new Harvard University, John F. Kennedy School of Government workshop used the En-ROADS climate solutions simulator to teach critical negotiation skills. Its participants successfully reached a global climate pact in four hours.
The Conference of Parties (COP) is the mother of all complex, multiparty, and multi-issue negotiations. Every year, 197 country delegations come together to forge agreements about the future of our planet by consensus. For 10 days, 20,000+ delegates negotiate exceedingly complex and interlinked issues in different working groups. They get barely any sleep and the cost of failing is barely quantifiable.
Succeeding while sleep-deprived in this bubble of extremes—extreme pressure, implications, emotions, and complexity—requires detailed knowledge of climate science and policy and the skills to negotiate effectively. The En-ROADS climate solutions simulator is a masterful tool that helps teach the former. The Climate Action Simulation (CAS), a game developed for use with En-ROADS, helps teach the latter. Our new workshop model—the Stakeholder Climate Vision Dialogue—focuses purely on practicing the critical negotiation skills needed to succeed in settings like the COP.
A unique En-ROADS experience
The Stakeholder Climate Vision Dialogue, while an extension of the CAS, is quite unique.
In the CAS, participants simultaneously learn how to use En-ROADS and how to negotiate. They assume a role like a climate advocate or a representative of the land and agriculture sector. They take turns proposing policies and blocking others' policy proposals. After each policy is simulated, a facilitator explains the implications of their choices.
The Stakeholder Climate Vision Dialogue starts after participants are proficient in En-ROADS. Only then do they come together to negotiate. At this point, the work is entirely on them. There is no facilitator to explain the implications of their choices. Their only goal is to effectively negotiate. We, the workshop facilitators, sit back and observe.
Piloting the New Workshop Model
The Stakeholder Climate Vision Dialogue was embedded in a larger 5-session, 5-week, "Boiling Point: Negotiation, Leadership, and Climate Change," workshop, aimed at equipping participants with the leadership and negotiation skills needed for international climate change action. The simulation was the final exercise, requiring participants to put their new knowledge to the test.
The first three sessions included negotiation and leadership theory, a case discussion with a seasoned climate negotiator, and a hands-on En-ROADS work sprint. Between sessions, participants came up with their own scenarios for honoring the Paris Agreement.
Participants were then surprised by an announcement: "You have now successfully completed phase I of the Stakeholder Climate Vision Dialogue…. COP28, which delivers the so-called Global Stocktake, is around the corner and after recent leaks indicating dire progress, countries have decided to instate a new discussion format: The Stakeholder Climate Vision Dialogue. Climate Activists, Clean Tech, Conventional Energy, Industry & Commerce as well as Land & Agriculture have been invited. The UNFCCC... acts as the facilitator."
After receiving a sheet assigning them to a role, participants were informed that they would have two minutes to present their policy priorities, in character. After all positions were presented, participants would have one more week to strategize. They could meet privately to forge coalitions. They could reach out to each other to get more information. It was up to them.
Climate Activists reportedly forged an alliance with Clean Tech over drinks. The UNFCCC facilitator reportedly had one-on-one meetings with all participating parties. It all happened before the negotiation. This phase of "setting the table" before "getting to the table" is crucial. for succeeding in negotiations and there is a method to it.
The actual negotiation started without the workshop facilitators saying a word. The UNFCCC team administered the agenda they designed. Their character sheets emphasized their responsibility for forging an agreement between any subset of parties or between all parties, within four hours.
Enhanced Character Sheets
In order to create interesting negotiation dynamics, the character sheets from the CAS were substantively adjusted to include parties' no deal alternatives, special action cards that allow parties to intervene in the process, and more information on the underlying interests of parties. 
These adjusted character sheets were to be kept confidential and not shown to other parties, because learning how to conduct "investigative negotiations" is crucial. Participants needed to communicate to discover and track the interests and preferences of others. 
Digging in
Loud cheers erupted as participants, after three hours of intense negotiations, finally agreed on a 2°C pathway at the very last second. You can imagine then, the discontent on their faces when they heard this announcement:
"Surprise! This was just the first round! Here are your new character sheets. You will now play the role of a country and negotiate for another two hours."
Negotiating at the COP means absolute physical and mental exhaustion. The most important decisions are made in the last days, when sleep deprivation takes its biggest toll. To get a glimpse into how this can affect negotiation performance, another round was necessary.
Participants were informed that the climate scenario they agreed on was leaked to the press. Based on their interests as countries, they had to decide whether to support the agreement or not and craft a joint press release. Tired and weary, it took everything they had left to complete this final task. They would return to debrief on the entire experience soon thereafter.
What Participants Learned
Many critical learnings emerged naturally. Participants learned the importance of:
Understanding (and tracking!) more than what parties want on issues, but also which issues are most important, on which are parties flexible, and which are "nice to haves."
Forging effective coalitions and leveraging the power of having someone else negotiate.
Effectively dealing with spoilers—that is, parties that come in at the last-minute threatening to bring down the agreement if their demands are not satisfied.
Establishing a fair process. The UNFCCC facilitator, while remaining impartial, had to set an agenda, design a decision-making process, and move parties towards an agreement. 
While a rich literature gives guidance for dealing with the aforementioned situations, from asking probing questions and insisting on reciprocal information-sharing to labeling one's concessions and tabling on low-hanging fruit early, only through the negotiation simulation could participants test out what they learned and experience, first-hand, why it can be hard to negotiate with a level head in emotionally charged settings.
What's Next?
The ultimate goal of this workshop is to enable participants to take action. We plan to build training modules that connect deep understanding of climate policies and climate science with the skills and capacities to take meaningful action and inspire others. Combating climate change requires people with subject matter expertise as well as the capacity to lead, negotiate effectively, and organize others. The Stakeholder Climate Vision Dialogue using En-ROADS is a small but vital piece in our broader plan to catalyze more climate action.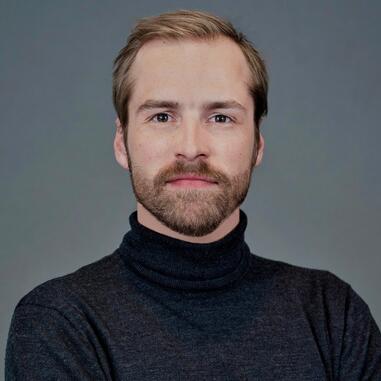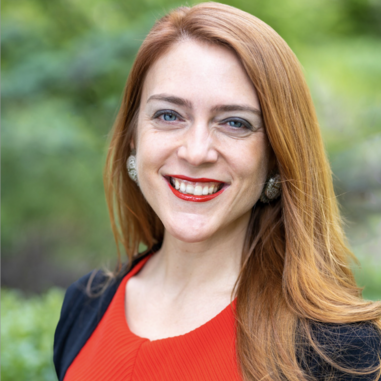 Krystal Noiseux
Title

Associate Director, Climate Pathways Project
---
For more info
Krystal Noiseux
Associate Director, Climate Pathways Project
knoiseux@mit.edu