Ideas Made to Matter
Ideas Made to Matter
Inspiration for global business leaders. Insights driven by data.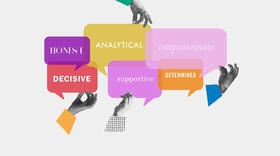 Gender
A new MIT Sloan study finds that tweaking the amount of masculine or feminine language in online job postings doesn't increase gender diversity in the applicant pool.
Latest
The Analytics Edge
Innovative, advanced data and analytics practices — and how to use them to solve real-world business problems — from top experts at MIT Sloan.
The Latest