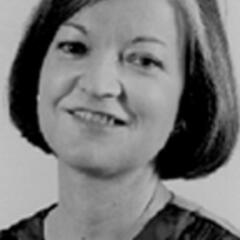 Faculty
D Eleanor Westney
About
Eleanor Westney's long-term research interest is learning across borders (i.e., how organizational patterns developed in one social context are adapted in other societies). She is currently working on the internationalization of R&D, particularly in the context of firms establishing R&D centers in Japan, and Japanese firms setting up R&D facilities offshore.
Publications
"Global Strategy and MNC Capabilities."
Lessard, Donald R., and D. Eleanor Westney. In Oxford Research Encyclopedia of Business and Management, Oxford, UK: Oxford Research. Forthcoming. SSRN Preprint.
"Chapter 2: International Business and Multi-Level Institutional Change: Looking Back and Facing Forward."
Westney, D. Eleanor. In The Multiple Dimensions of Institution Complexity in International Business Research, Volume 15, edited by Alain Verbeke, Elizabeth L. Rose, Rob van Tulder, and Yingqi Wei, Somerville, MA: Emerald Publishing, 2021.
Load More