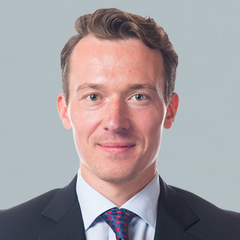 Faculty
Egor Matveyev
About
Academic Groups
Academic Area
Egor Matveyev is a Visiting Assistant Professor of Finance at the MIT Sloan School of Management.
His research interests are in the fields of corporate finance, organizational economics, and corporate governance. Matveyev's work has studied corporate director labor markets, the impact of management teams and CEOs on firm value and performance, and the challenges investors face in valuing firms' investment options. At MIT Sloan, he teaches 15.401 Managerial Finance and 15.434 Advanced Corporate Finance.
Matveyev holds an MA in Economics from the New Economic School in Moscow and a PhD in Finance from the University of Rochester.
Current Research Focus: Matveyev's current research focus is corporate finance, with a particular interest in the role of top corporate executives in creating firm value and its implications for executive compensation and the design of corporate governance systems. Current research projects include measuring the value of CEOs, allocation of executive skill across firms, and the role of non-pay job characteristics in the executive and director labor markets.