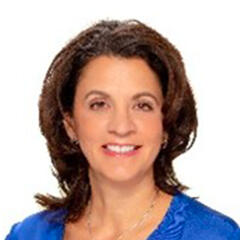 Faculty
Kimberly Boucher
About
Kim Boucher is a business executive that has driven high performance organizations in technology, consumer products, and social enterprise/non-profit industries over the past 25 years. She began her career in business management positions in companies such as GE, General Mills, and the Gillette Company.  Kim helped Lycos, Inc. a global internet portal, grow from 100 to over 4,000 employees in just four years as the vice president of ecommerce overseeing marketing, sales, engineering, and ecommerce infrastructure. She also served on the Lycos Venture Board where she evaluated over 100 companies for acquisitions and investments. 
Kim is a Senior Lecturer at the MIT Sloan School of Management teaching Building an Entrepreneurial Venture at the Martin Trust Center for MIT Entrepreneurship. She also serves as a Board Member of the MIT Delta V Accelerator Program in NYC. 
Kim ran corporate marketing for Analog Devices, a $6Bil electronics company providing complex technology and expertise to the Communications, Autonomous and Electric Vehicles, Factory 4.0, Aerospace & Defense, and Digital Healthcare industries. Her responsibilities included managing an organization of 50 people, 6 agencies (advertising, media, PR, Social, SEM) with a budget of $40 million while setting the direction for all global marketing teams located in China, Europe, Japan and Korea.
Until recently, Kim served as the technology commercialization business leader reporting to the chief technology officer at ADI where she was responsible for GTM strategies and driving new technologies from incubation stages to successful high growth businesses. She was a member of the business investment team in the Analog Garage where employees pitch new businesses seeking funding. She also drove the digitalization of ADI's innovation culture by producing content programs, crowdsourcing technology platform and global network teams to foster and unleash virtual collaboration and crowdsourcing of ideas.
With a lifelong passion for paying it forward, Kim cofounded and is a board member with the Women's Foundation of Boston www.wfboston.org.  Prior to this, she spent many years consulting to and working in social enterprise organizations such as Athlete's Serving the Community, Jericho Road, Root Capital, Boston Partners in Education, and Suitability, all in the Greater Boston area.  She also served as a board director for the Maranyundo Initiative STEM School for Girls in Nyamata, Rwanda.
Kim holds a Bachelor of Science degree in management industrial engineering from Worcester Polytechnic Institute and a Master's in business administration from Harvard Business School.  She is an NCAA Academic All-American Women's Basketball player and has been inducted into the WPI Hall of Fame (2000).  She has three children and resides in Newton, MA.