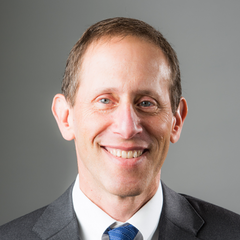 Faculty
Michael Whinston
About
Academic Groups
Academic Area
Michael D. Whinston is the Sloan Fellows Professor of Management in the Applied Economics Group at MIT Sloan and Professor of Economics in the Economics Department.
Whinston was the Robert E. and Emily H. King Professor of Business Instutions in the Department of Economics, Northwestern University from 1998-2013. Previously, he was a Professor of Economics at Harvard University.
He is an elected Fellow of the American Academy of Arts and Sciences, and a Fellow of the Econometric Society.  He was also a Fellow at the Center for Advanced Studies in the Behavioral Sciences, and an Alfred P. Sloan Research Fellow from 1990-1992. Whinston was awarded the Compass Lexicon Prize in 2008.
His research has covered a variety of topics in microeconomics and industrial organization, including firm behavior in oligopolistic markets, antitrust, game theory, the design of contracts and organizations, law and economics, and most recently, health economics.
Whinston is a coauthor of the leading graduate textbook in microeconomics, Microeconomic Theory [Oxford University Press, 1995], and  is the author of Lectures on Antitrust Economics [The MIT Press, 2006]. Most recently he co-authored Microeconomics [McGraw-Hill, 2007; second edition 2013], an intermediate microeconomics text. 
He has served as a coeditor of the RAND Journal of Economics, the leading journal in industrial organization, and is currently on the editorial board of the American Economic Journals: Microeconomics. 
Whinston received a BS in economics and an MBA in finance from the Wharton School at the University of Pennsylvania, and a PhD in economics  from MIT.
http://economics.mit.edu/faculty/whinston
Honors
Mike Whinston awarded Frisch Medal
Mike Whinston named Distinguished Fellow
Mike Whinston wins Robert F. Lanzilliotti Prize
Publications
"Internal Versus External Growth in Industries with Scale Economies: A Computational Model of Optimal Merger Policy."
Mermelstein, Ben, Volker Nocke, Mark A. Satterthwaite, Michael D. Whinston. Journal of Political Economy. Forthcoming.
"Chapter 2: Electrolux's Attempted Acquisition of GE's Appliance Business: U.S. v. AB Electrolux and General Electric."
Thompson, T. Scott, and Michael Whinston. In The Antitrust Revolution: Economics, Competition, and Policy, 7th Edition, edited by John E. Kwoka, Lawrence J. White, Oxford, UK: Oxford University Press, 2018.
Crawford, Gregory S., Robin S. Lee, Michael D. Whinston, and Ali Yurukoglu. Econometrica Vol. 86, No. 3 (2018): 891-954. Appendix. Download Paper.
Segal, Ilya, and Michael D. Whinston. Journal of the European Economic Association Vol. 14, No. 6 (2016): 1287–1328.
Handel, Ben, Igal Hendel and Michael D. Whinston. Econometrica Vol. 83, No. 4 (2015): 1261-1313.
Segal, Ilya and Michael D. Whinston. University of Chicago Law Review Vol. 81, No. 1 (2014): 273-289.
Load More