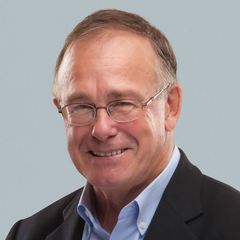 Faculty
Ross L. Watts
About
Ross Watts is the Erwin H. Schell Professor of Management, Emeritus and Professor of Accounting, Emeritus at the MIT Sloan School of Management.
His book Positive Accounting Theory, coauthored with Jerold Zimmerman, continues to be used in accounting PhD programs more than 25 years since its publication. He has published extensively in leading accounting and finance journals. Watts is also a founding editor of the Journal of Accounting & Economics, a leading accounting research journal.
Specializing in accounting and corporate governance, Watts investigates the relation between accounting's roles in auditing, contracting, firm governance, financing, and financial reporting. Those roles are used to explain accounting's methods, including conservatism, and to evaluate both existing accounting standards and those proposed by the Financial Accounting Standards Board and the Securities and Exchange Commission. Watts is a source, in both academic and policy circles, for predictions of likely effects of proposed financial reporting standards.
He received the 1978 and 1979 American Institute of Certified Public Accountants Awards (with Jerold Zimmerman) for Notable Contribution to Accounting Literature. The American Accounting Association honored Watts with the Seminal Contributions to Accounting Literature Award in 2004 and the Outstanding Accounting Educator Award in 2000. In 2013, the Financial Accounting Reporting Section of the American Accounting Association recognized him with their inaugural Lifetime Achievement Award.
Watts holds a BCom in accounting from the University of Newcastle, Australia and an MBA and a PhD in finance from the University of Chicago.
Honors
Ross Watts inducted into the Australian Accounting Hall of Fame
Publications
"Accounting for Executive Compensation."
Watts, Ross L. In Modernizing US Securities Regulation: Economic and Legal Perspectives, Business, edited by K. Lehn and R. Kamphuis, Toronto, Canada: One Irwin, 1993.
"Accounting for Executive Compensation."
Watts, Ross L. International Review of Financial Analysis Vol. 1, No. 4 (1992).
"Agency Theory Research in Accounting."
Watts, Ross L. In Usefulness to Investors and Creditors of Information Provided by Financial Reporting, edited by P. Griffin, Stamford, CT: Financial Accounting Standards Board, 1987.
Load More